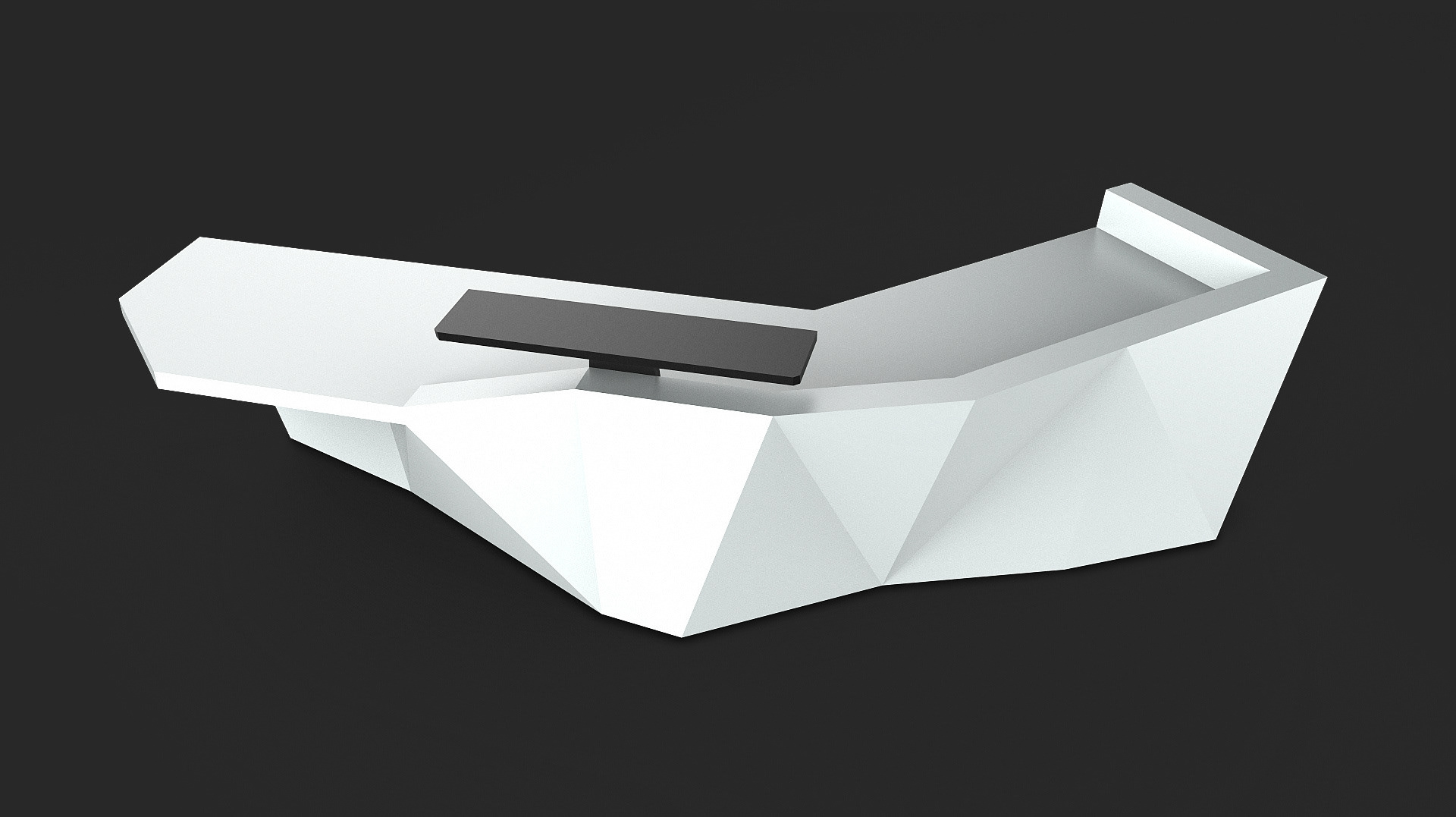 "The stunning new Mesh modular reception system is a visually engaging series in a composite material, which has significant benefits in the built environment. The design is a visually striking array of angled planes, arranged in modules to suit the environment and then finished on site to give a seamless monolithic effect." ∙ Mix Interiors Magazine.

Above are the 8 modules that allow the MESH counter to be configured for any number of different spaces - including modules that allow MESH to be wheelchair accessible. Below are examples of different example configurations.




Photographed below is the 3-module prototype which was put on display in The Gallery Clerkenwell after being launched during Clerkenwell Design Week 2014.


The first MESH reception counter commissioned was by the world renowned university - The London School of Economics.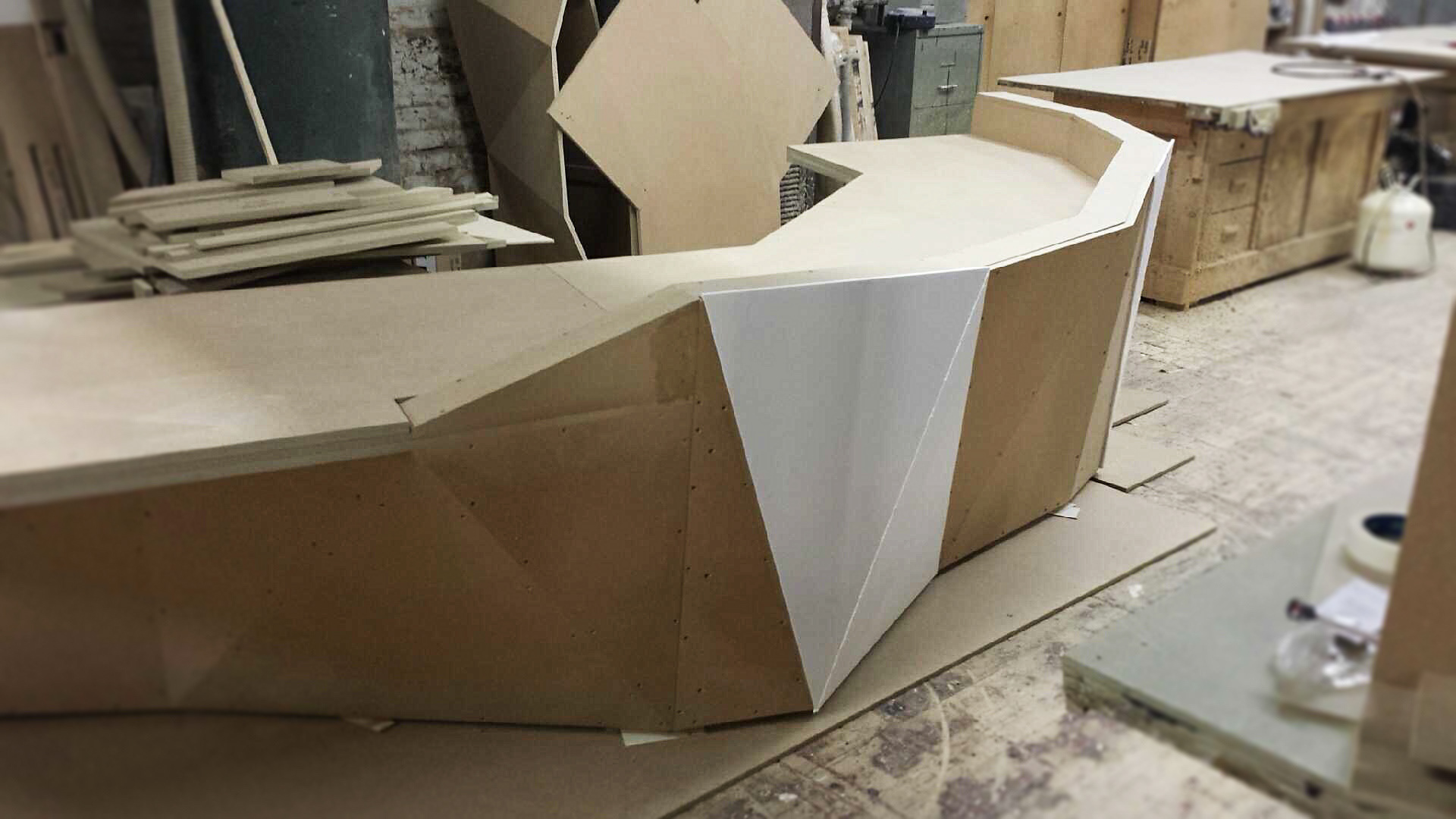 Solid Surface material is adhered to an MDF frame - at this stage the modules are still independent, separate units - meaning they are easier to transport and can be pre-made to reduce lead times.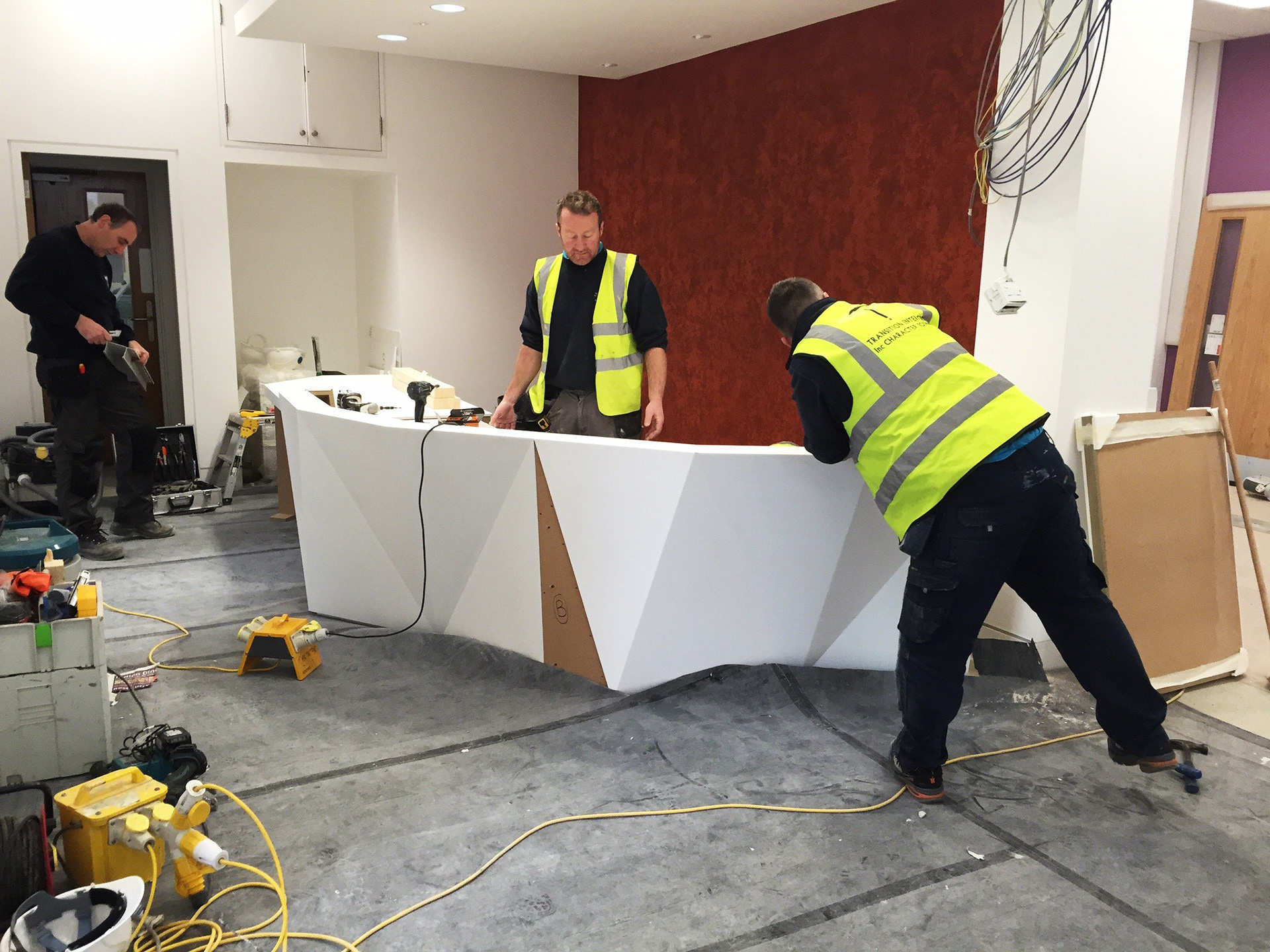 Configurations are assembled on-site and the Solid Surface material is fused together to create a seamless monolithic form.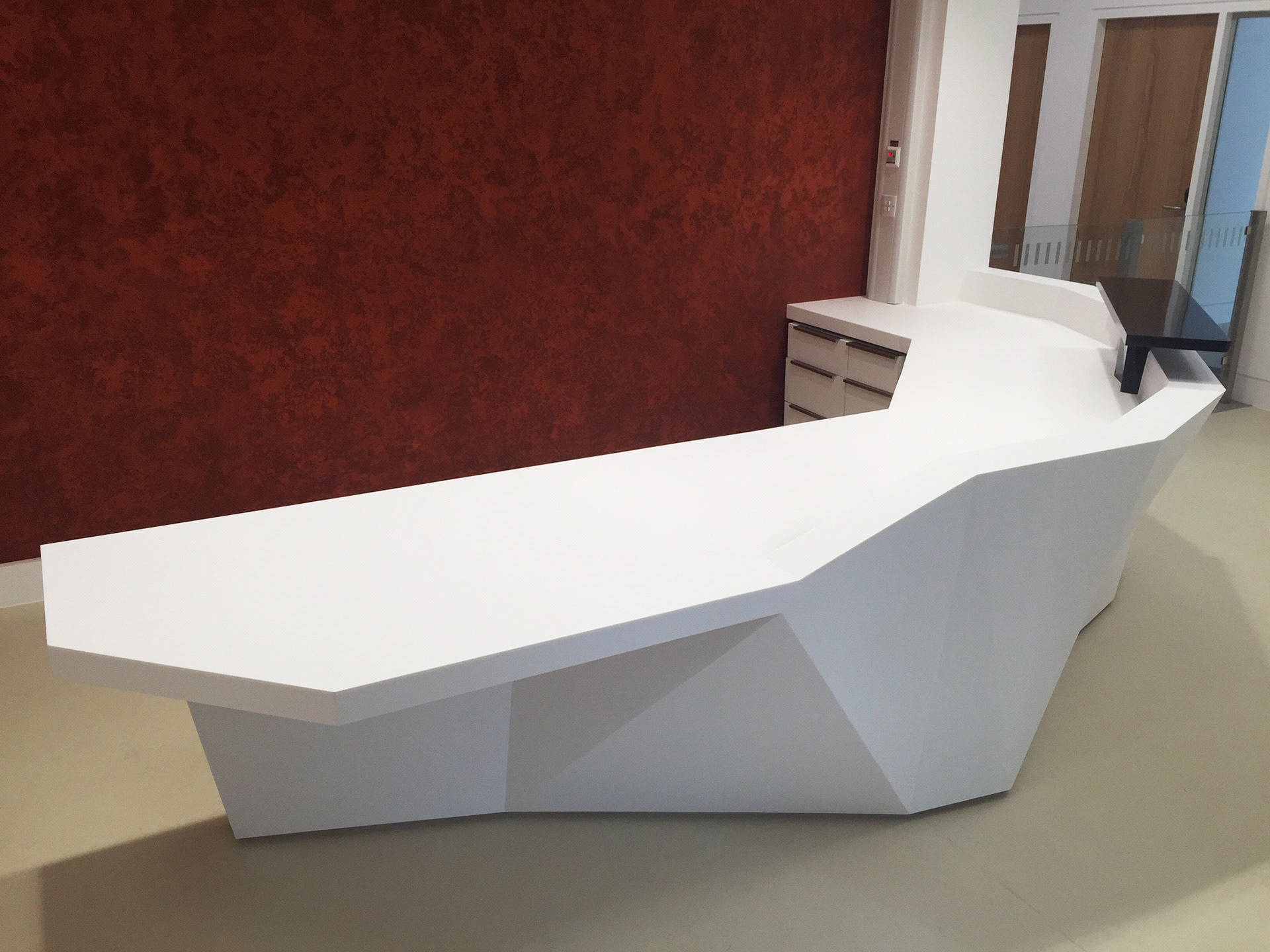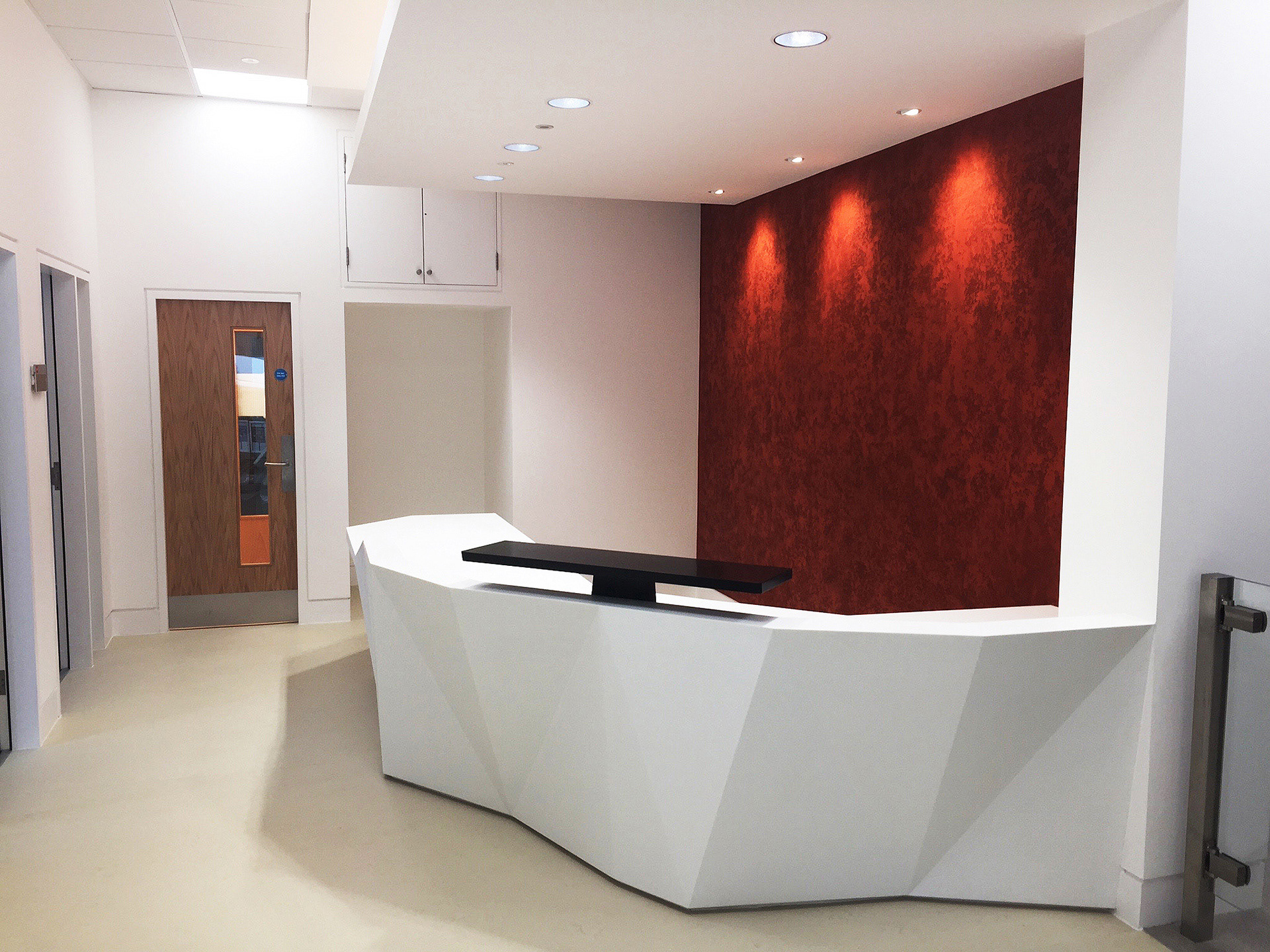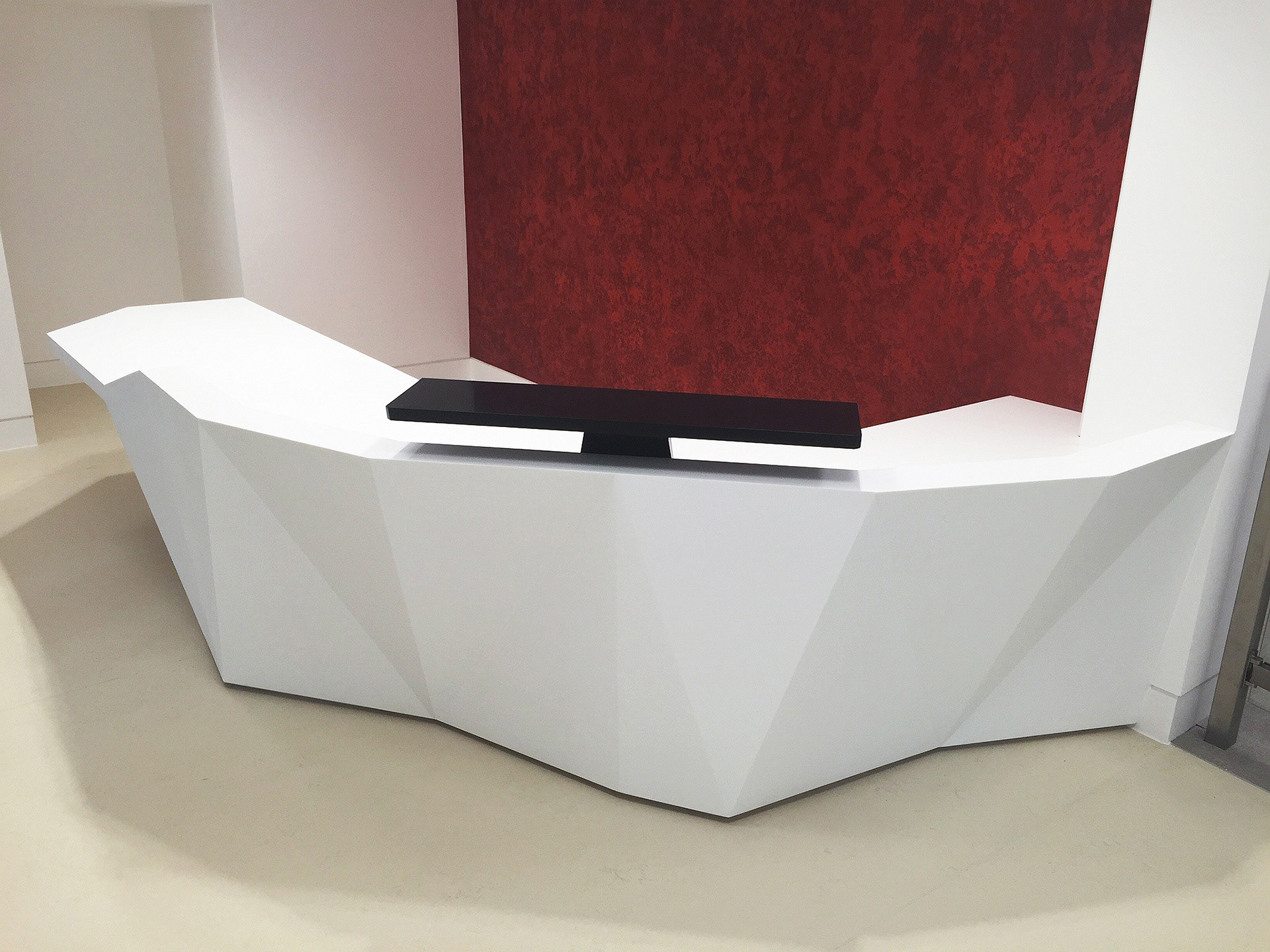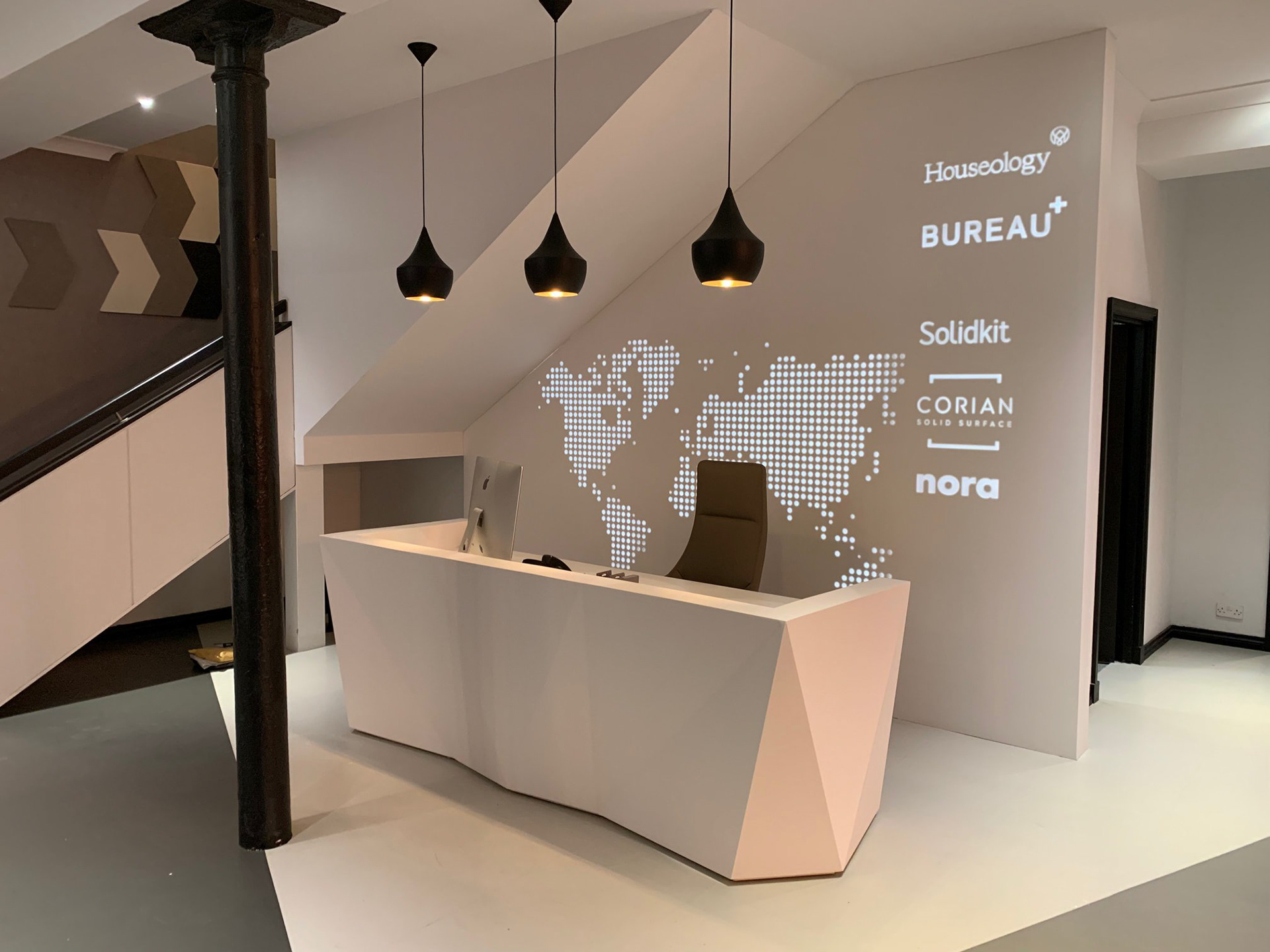 To purchase a MESH reception, or to check out what else is in the Solidkit® range, head to www.solidkit.co.uk​​​​​​​