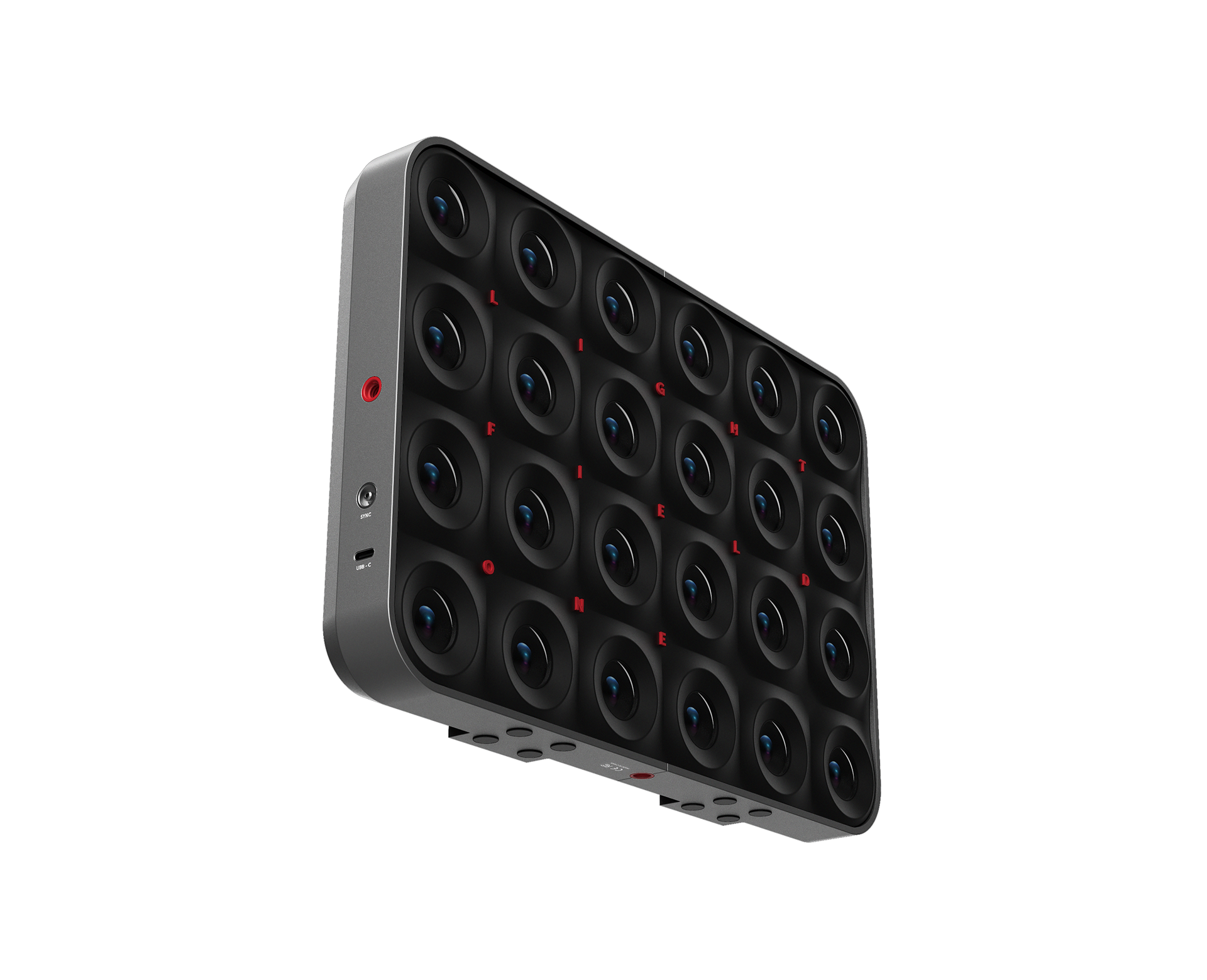 LIGHTFIELD ONE ∙ MOBILE VOLUMETRIC CAMERA
CLIENT ∙ MIXED REALITY CLOUD SP Z.O.O
The Lightfield One is a volumetric camera that uses 24 4K lenses to enable it's users to capture and record content in the form of 3D models for use in virtual and mixed reality applications.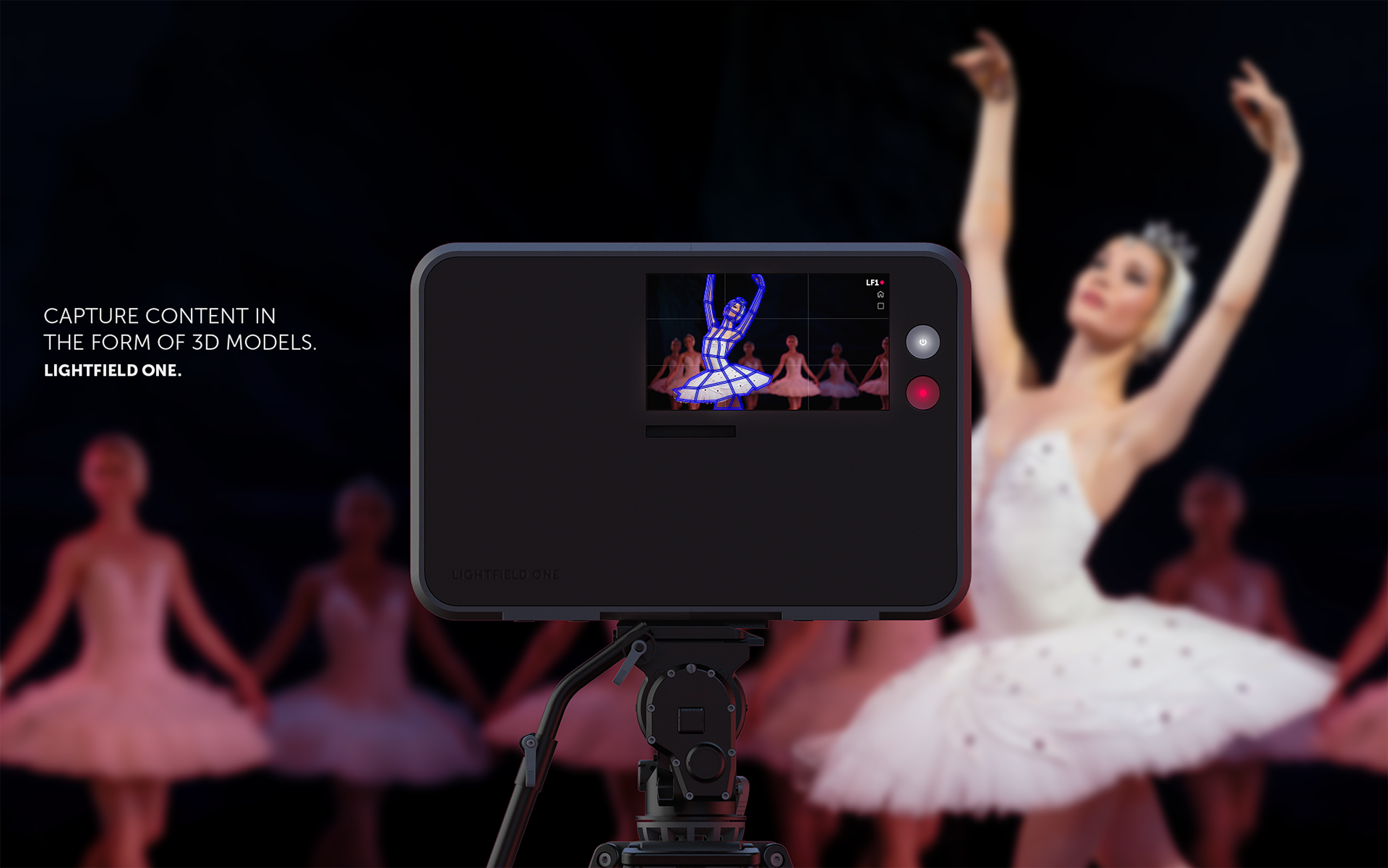 Firstly, the user films or photographs the scene they wish to capture as a 3D model or 3D animation. The captured data is sent to Lighfield's cloud GPUs for fast processing. Finally, the user receives a processed 3D model or 3D animation of what they have captured.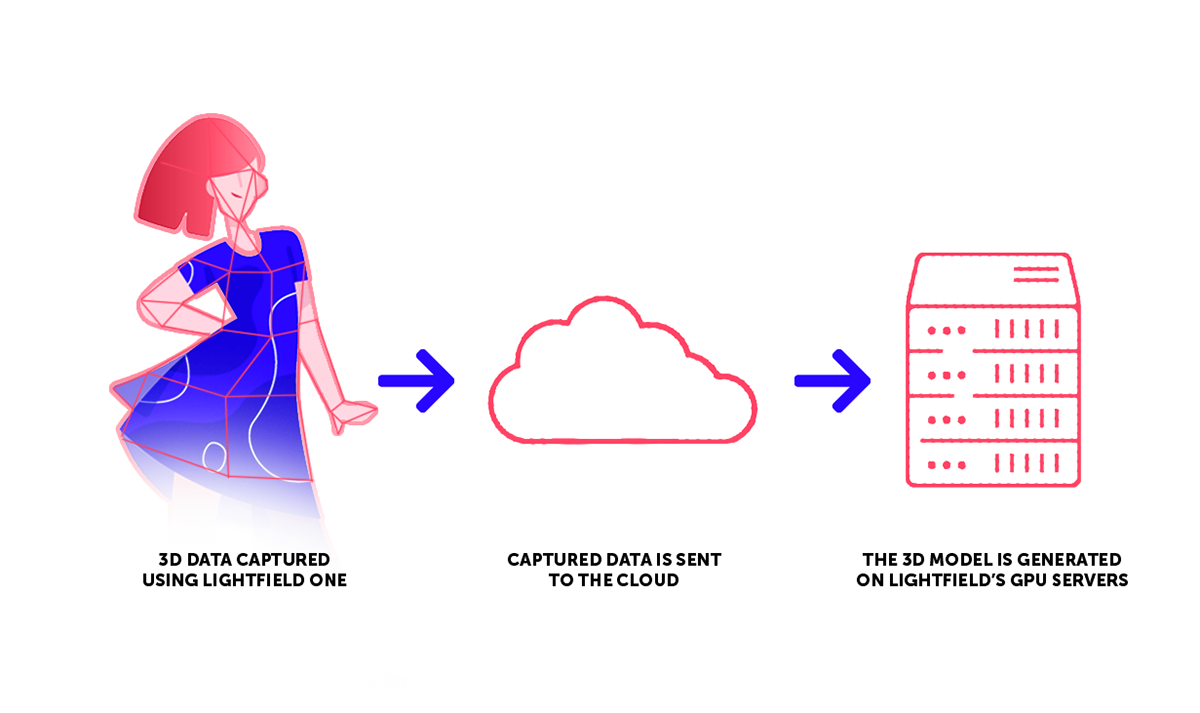 Concept One, Celebrated Functionality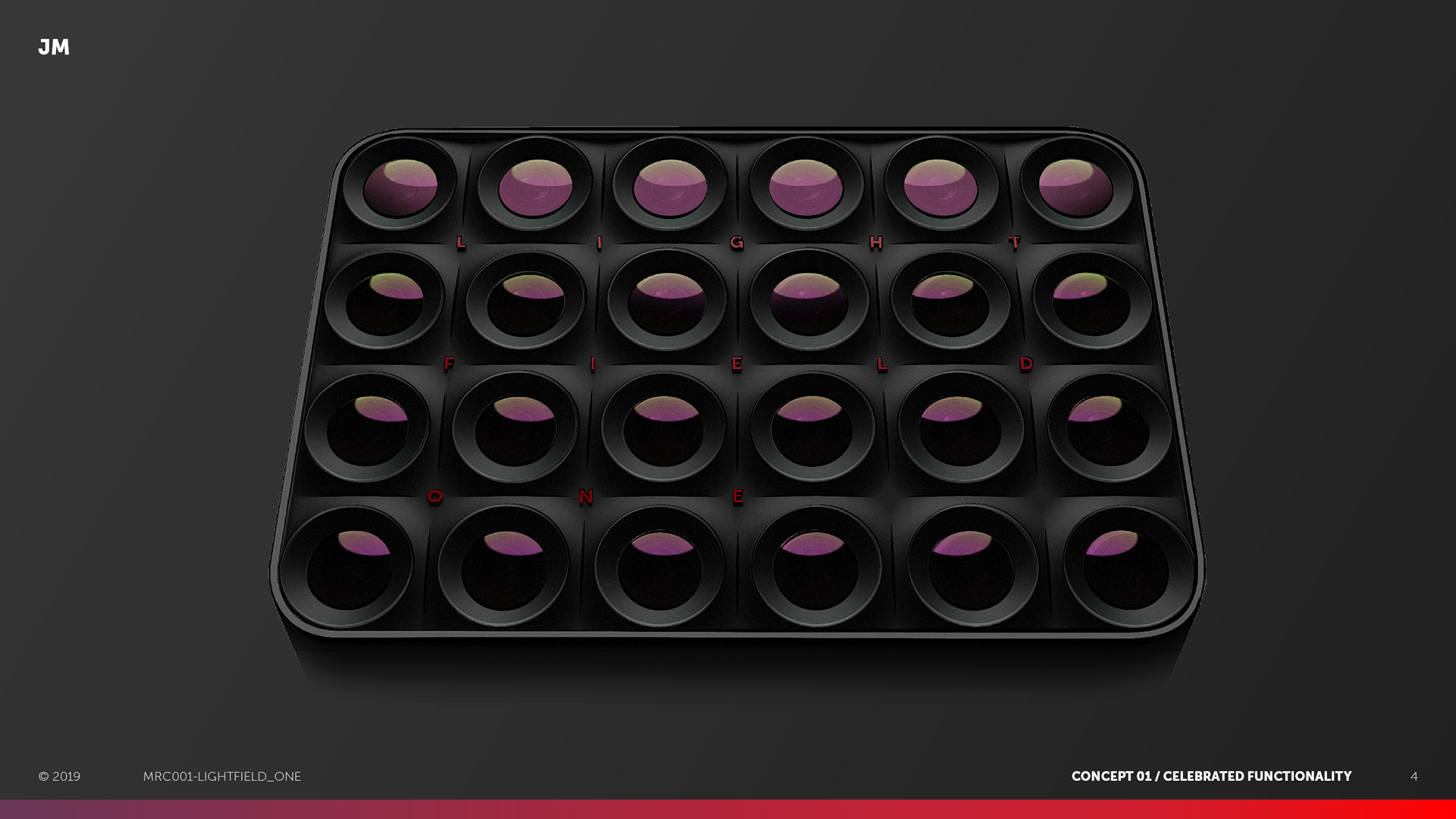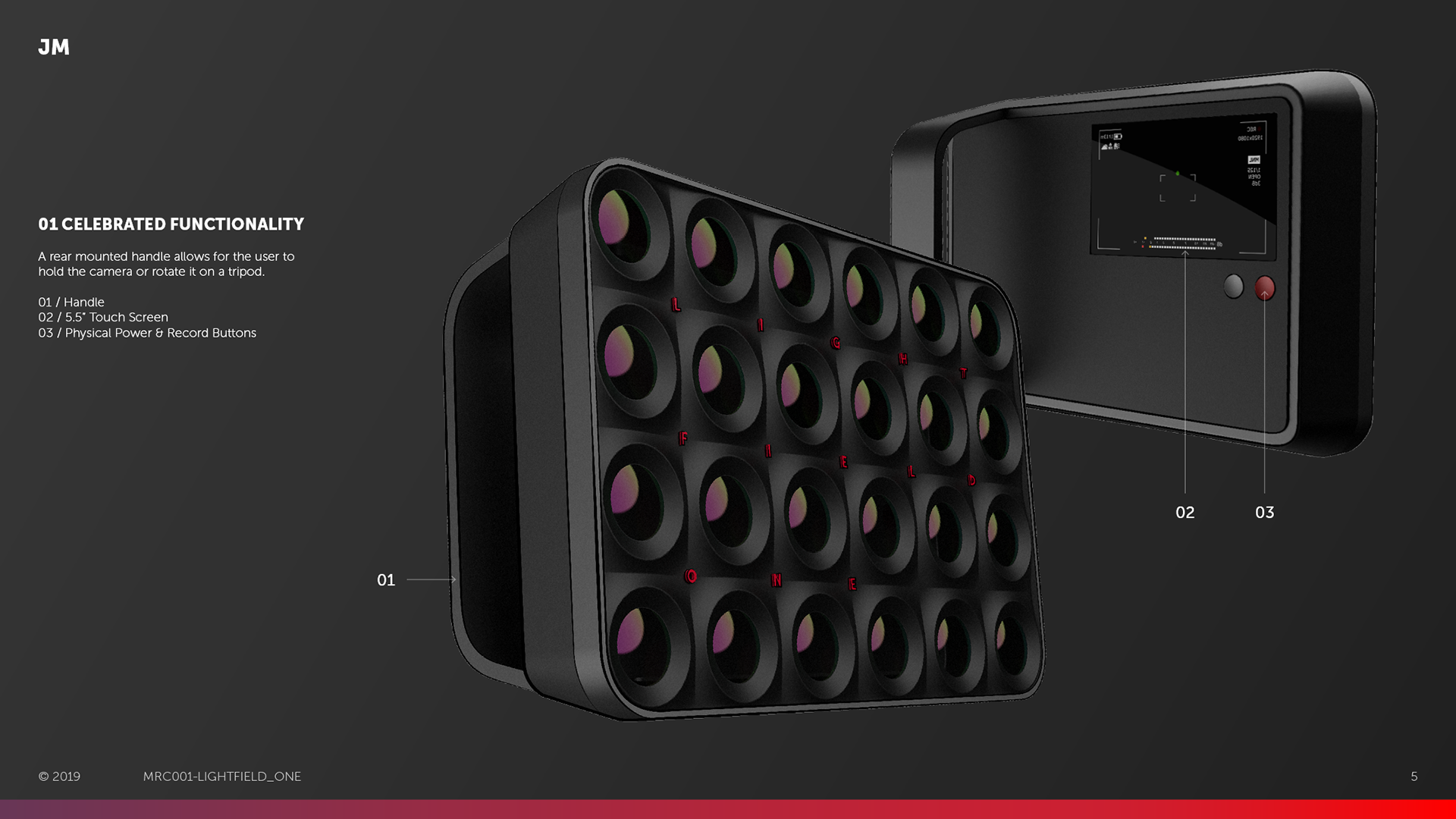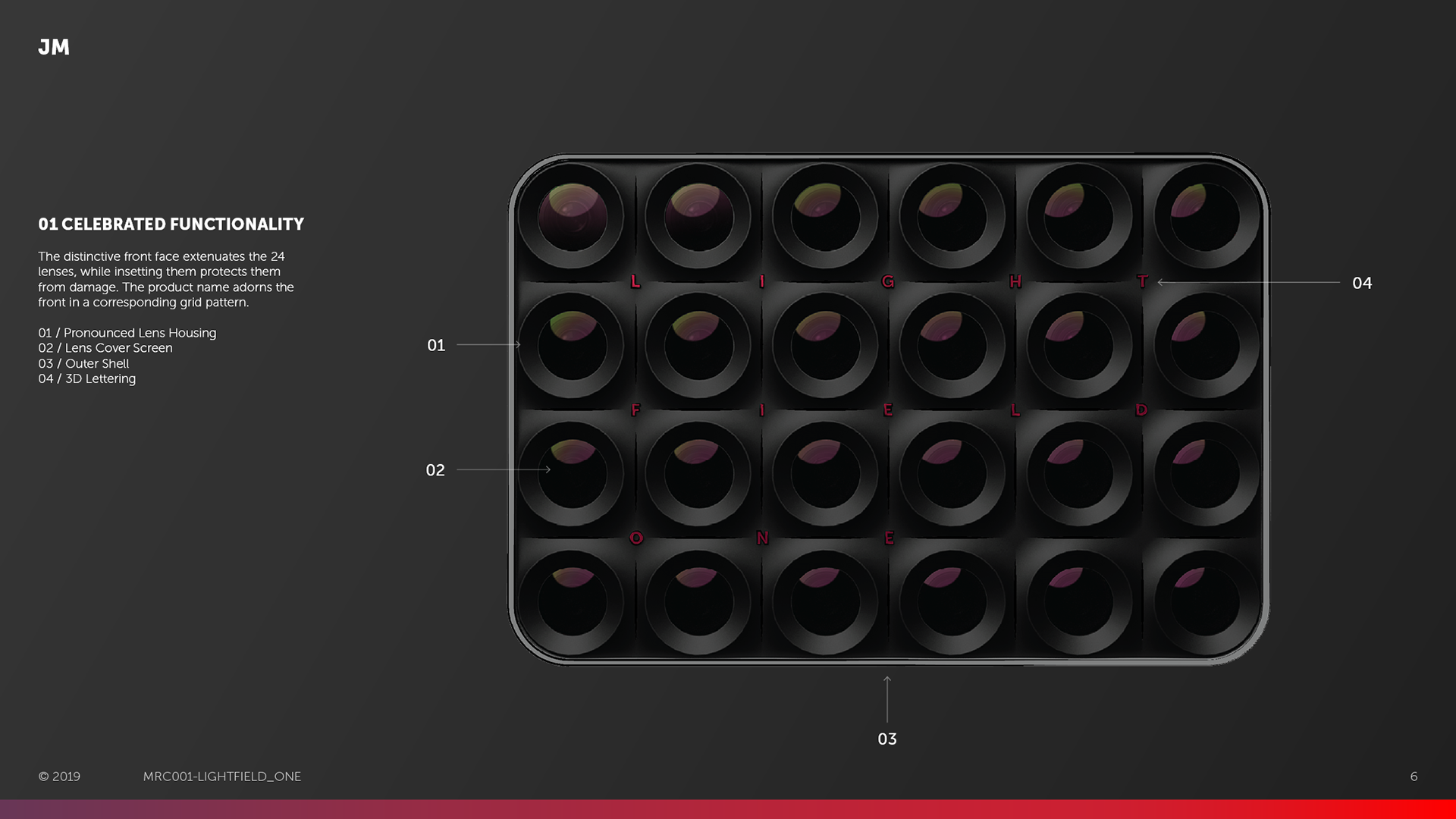 Concept Two, Playful Technology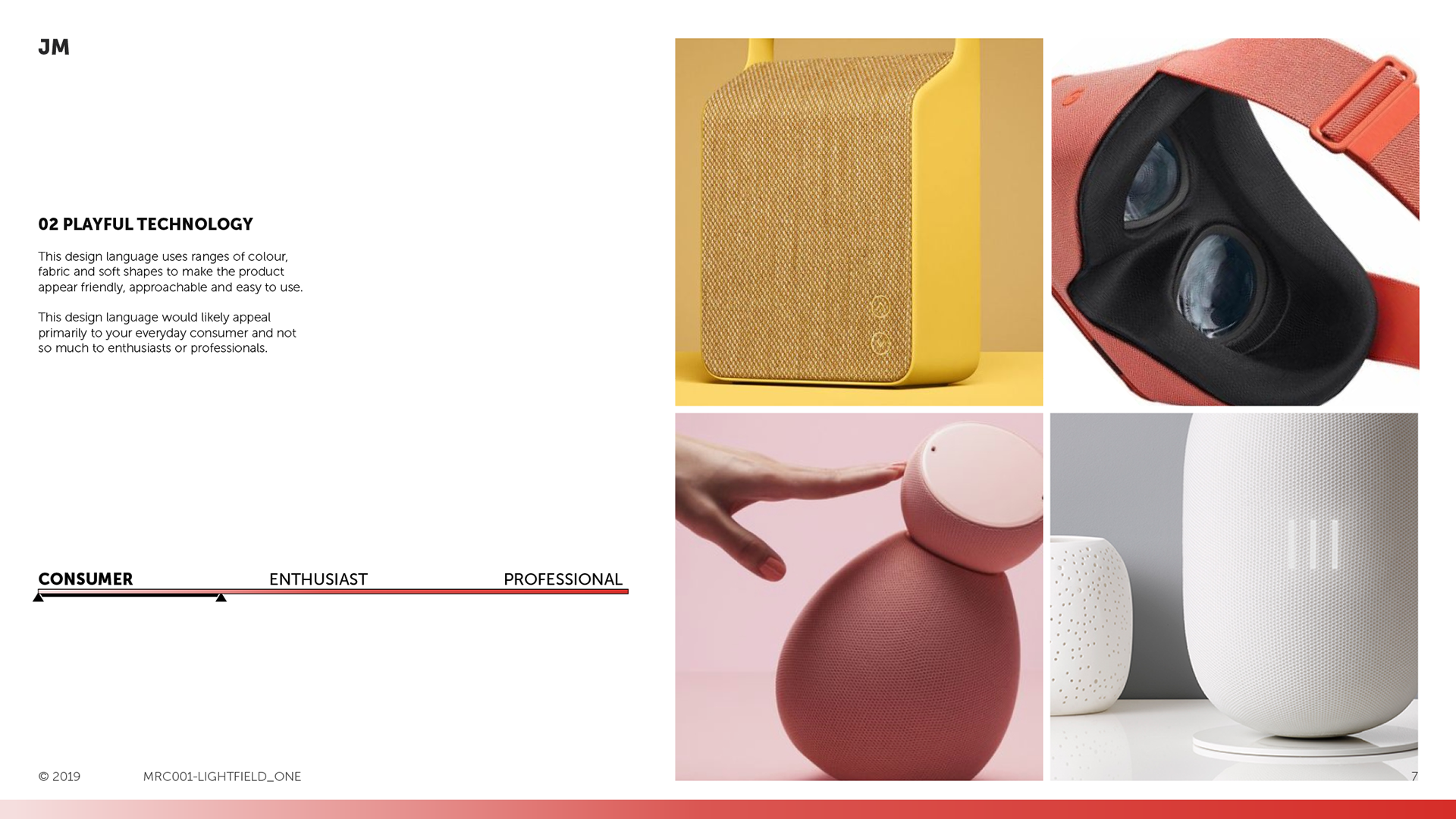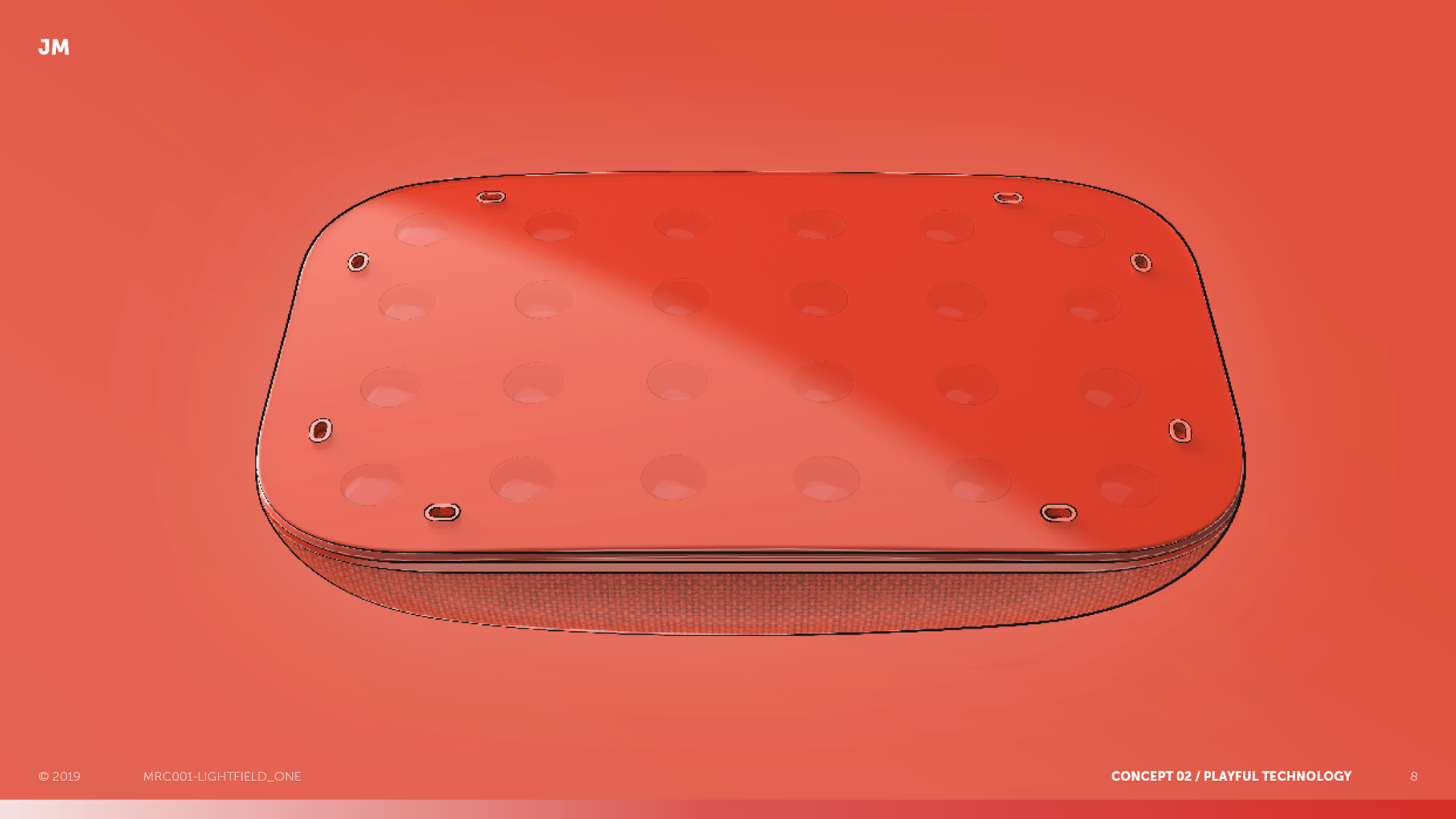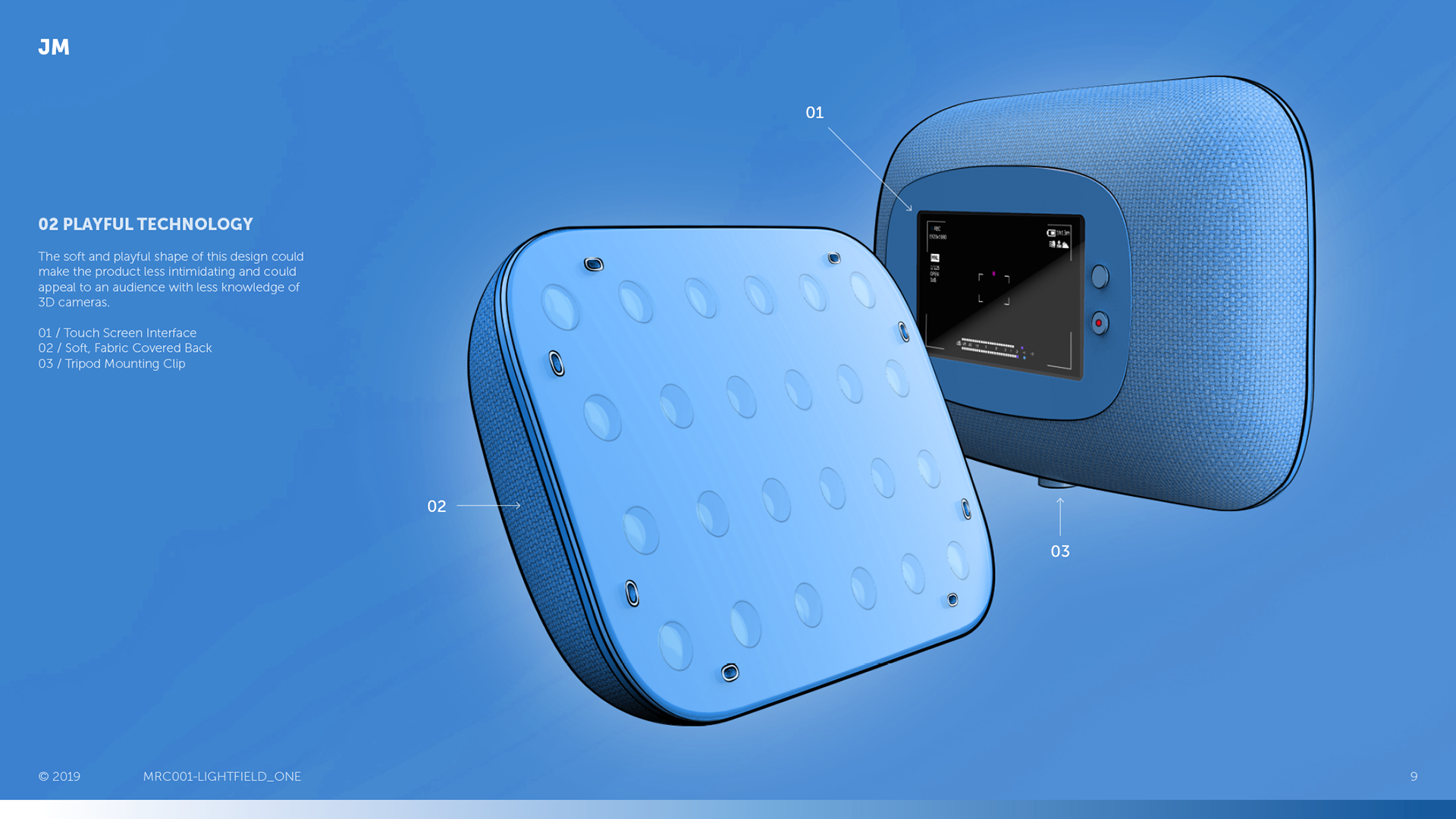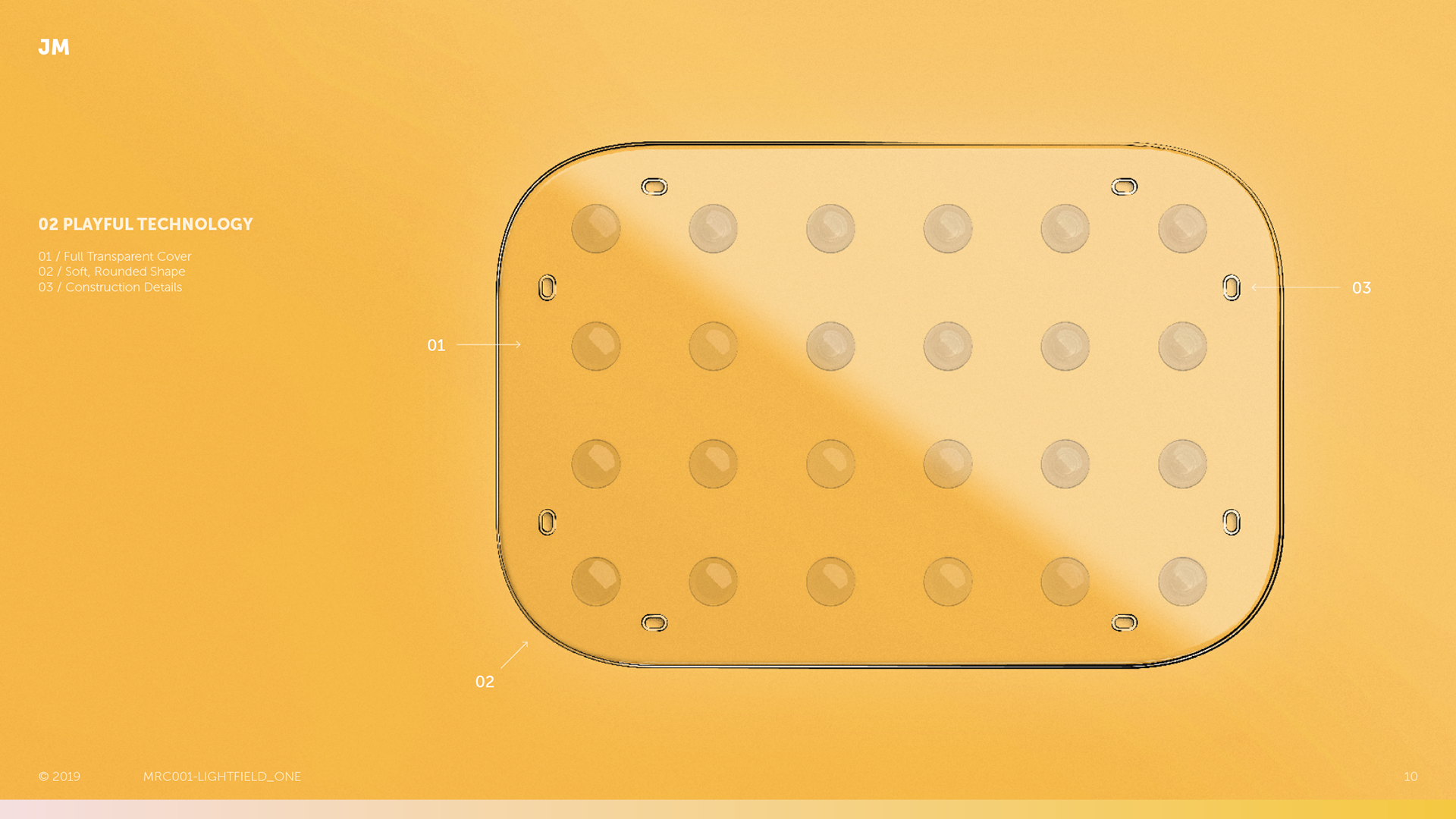 Concept Three, Functional Minimalism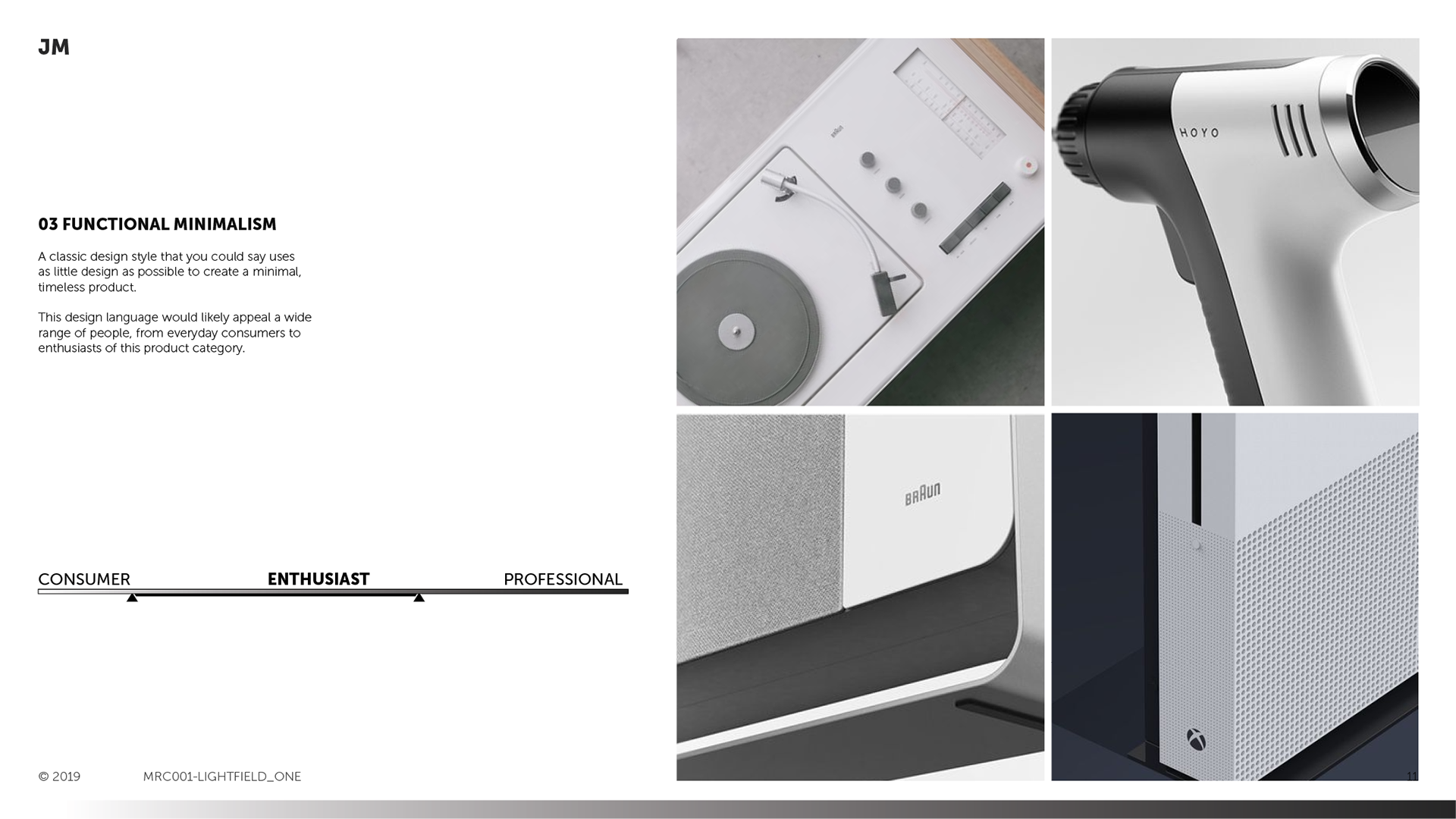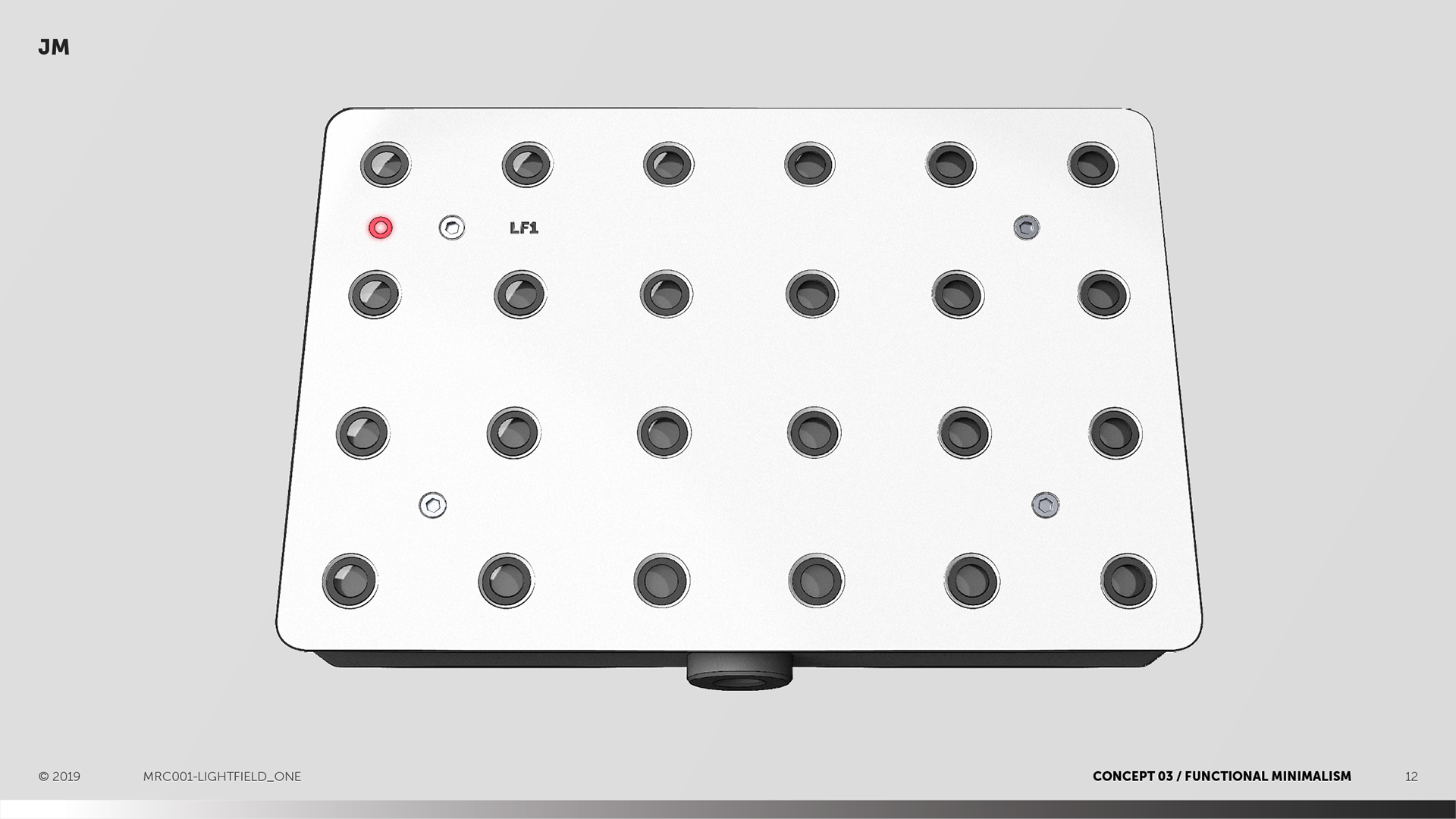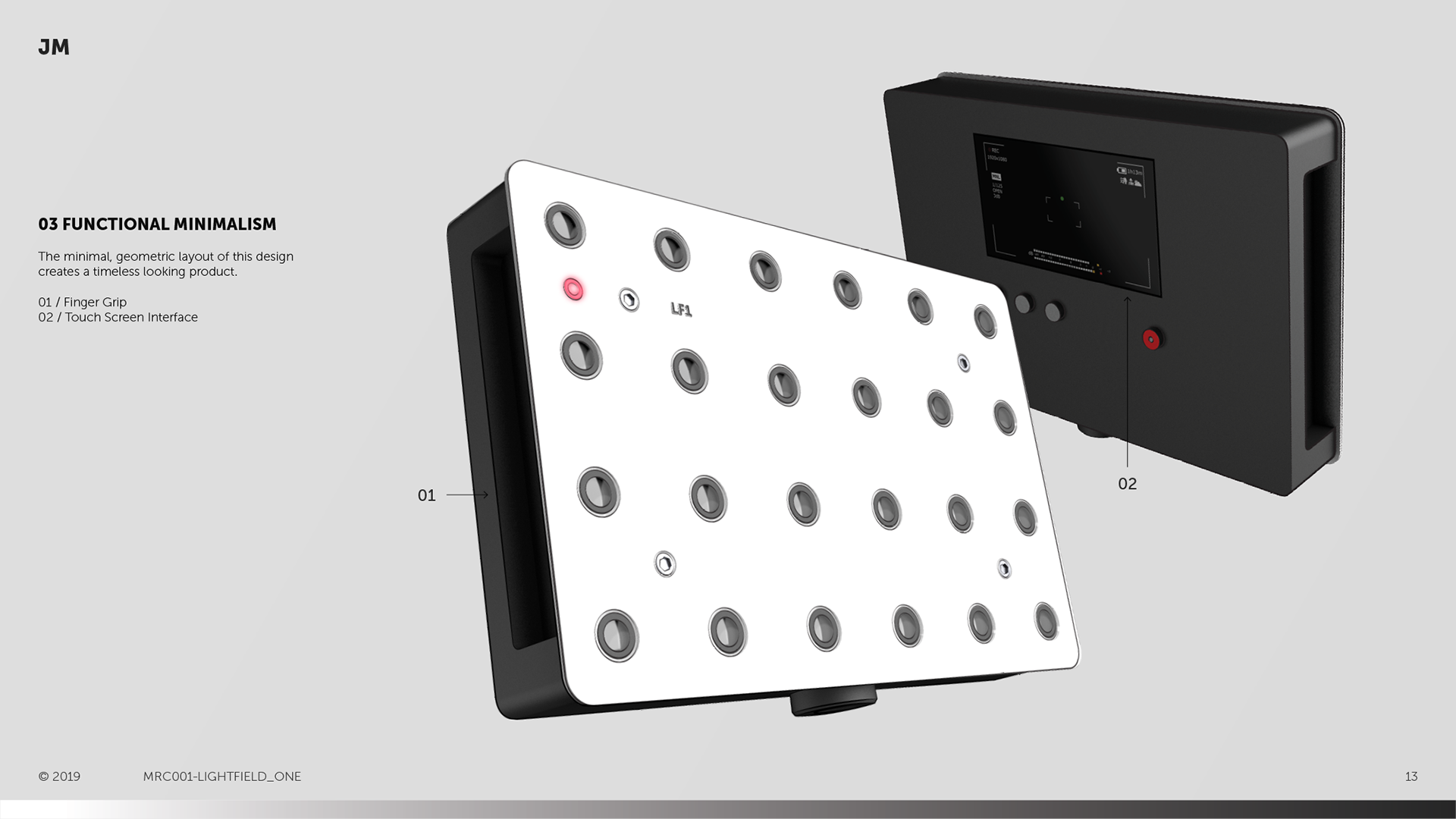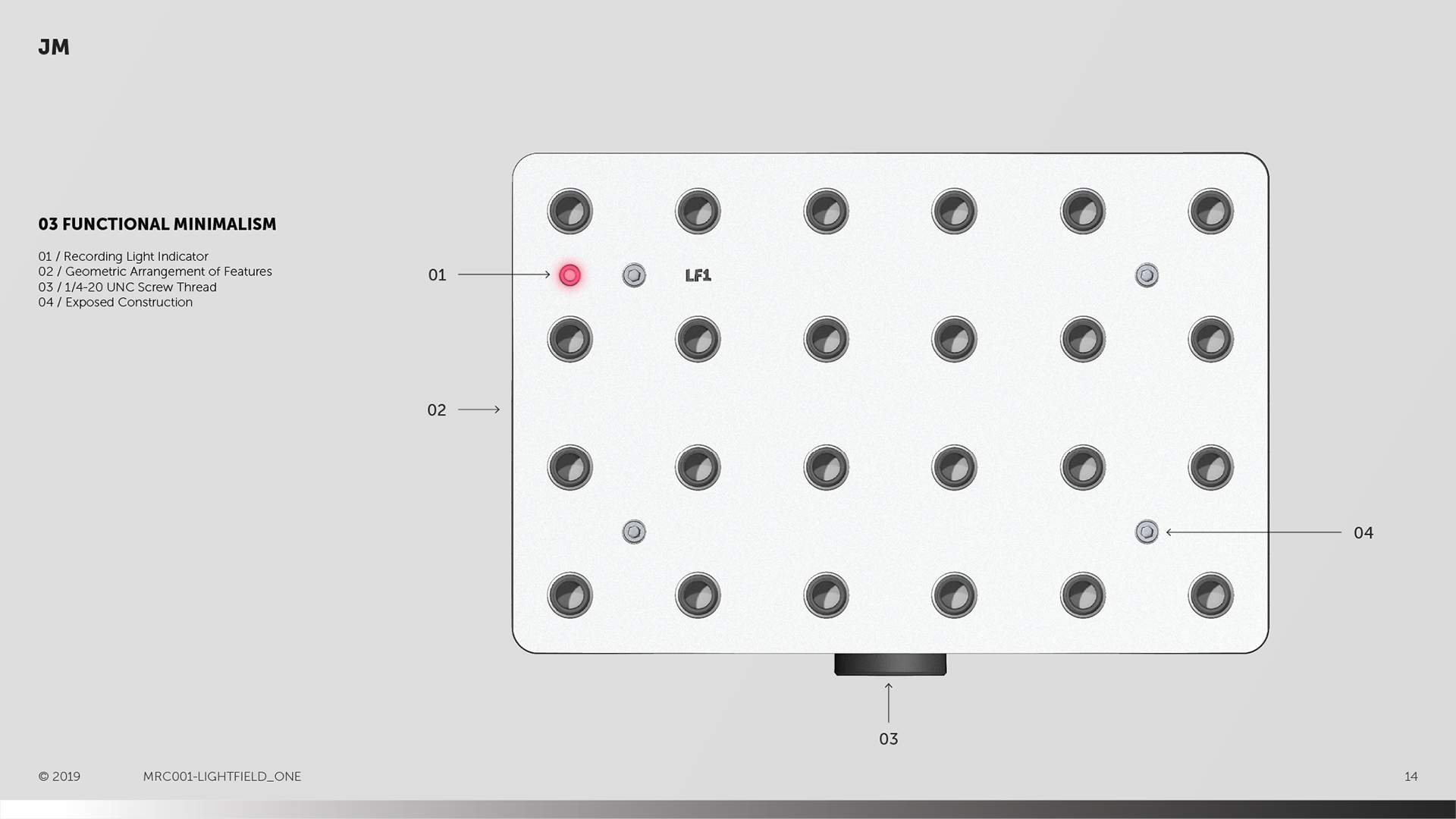 Concept Four, Luxury Tech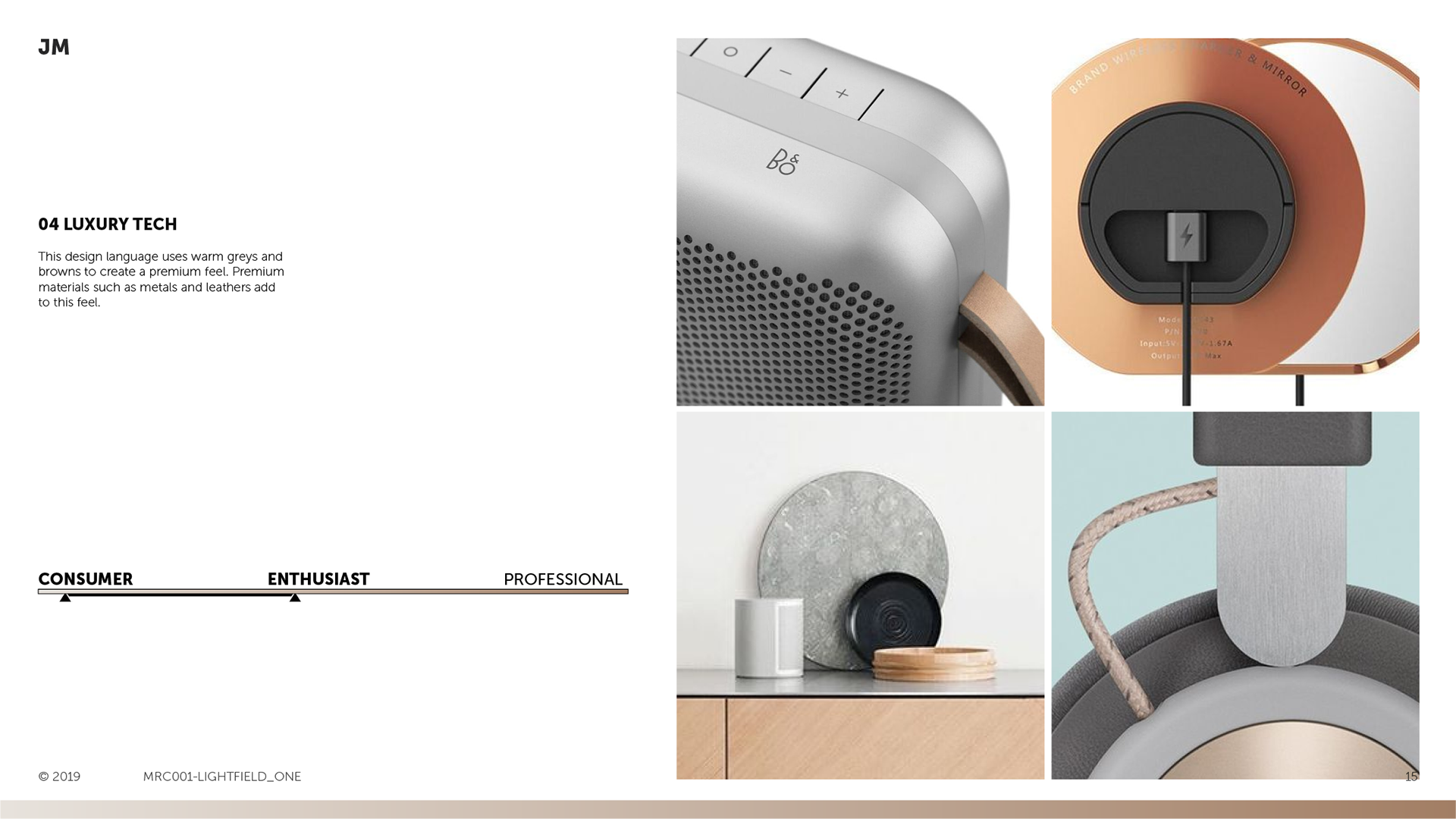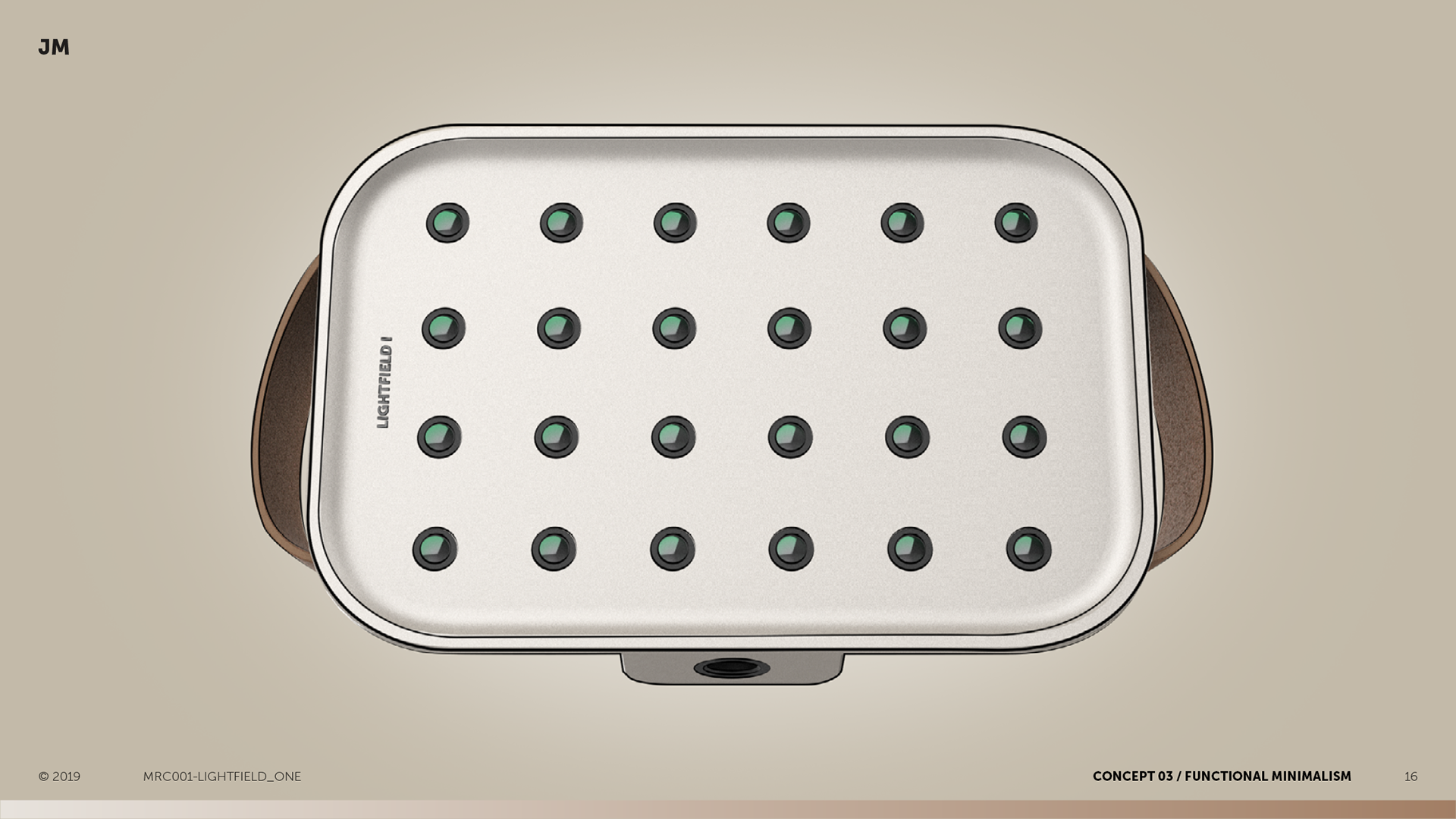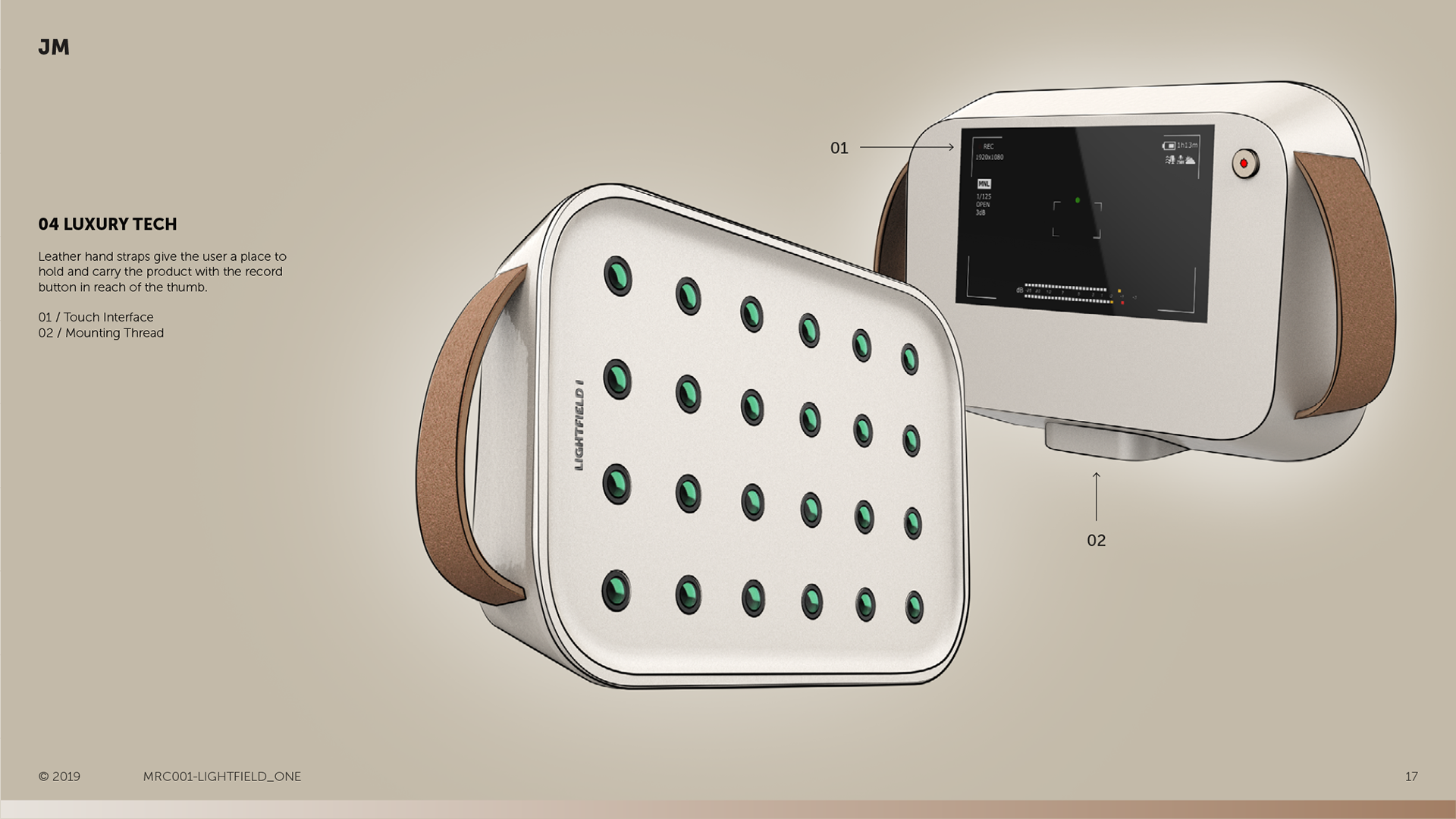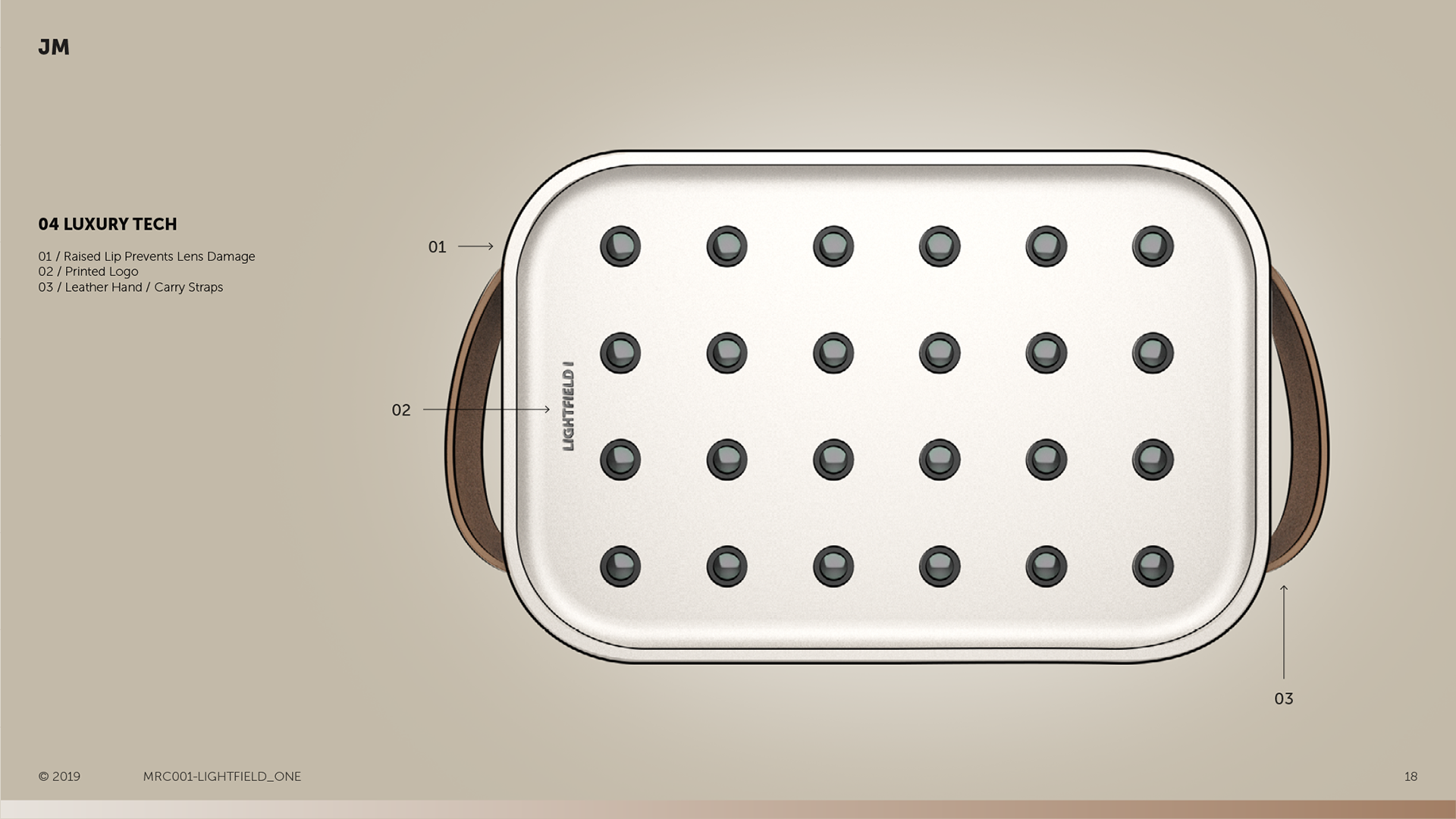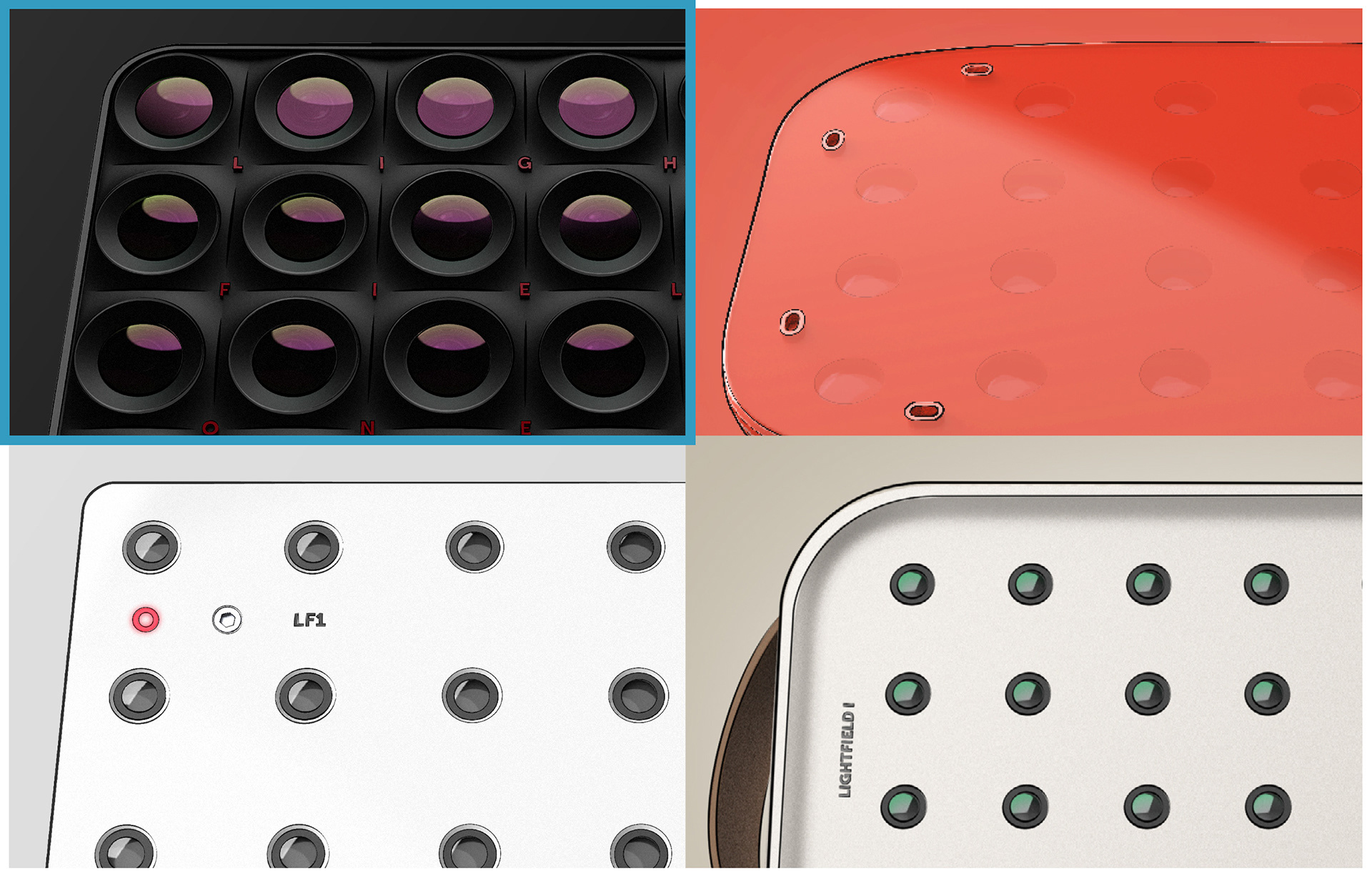 PROTOTYPING & DESIGN DETAILING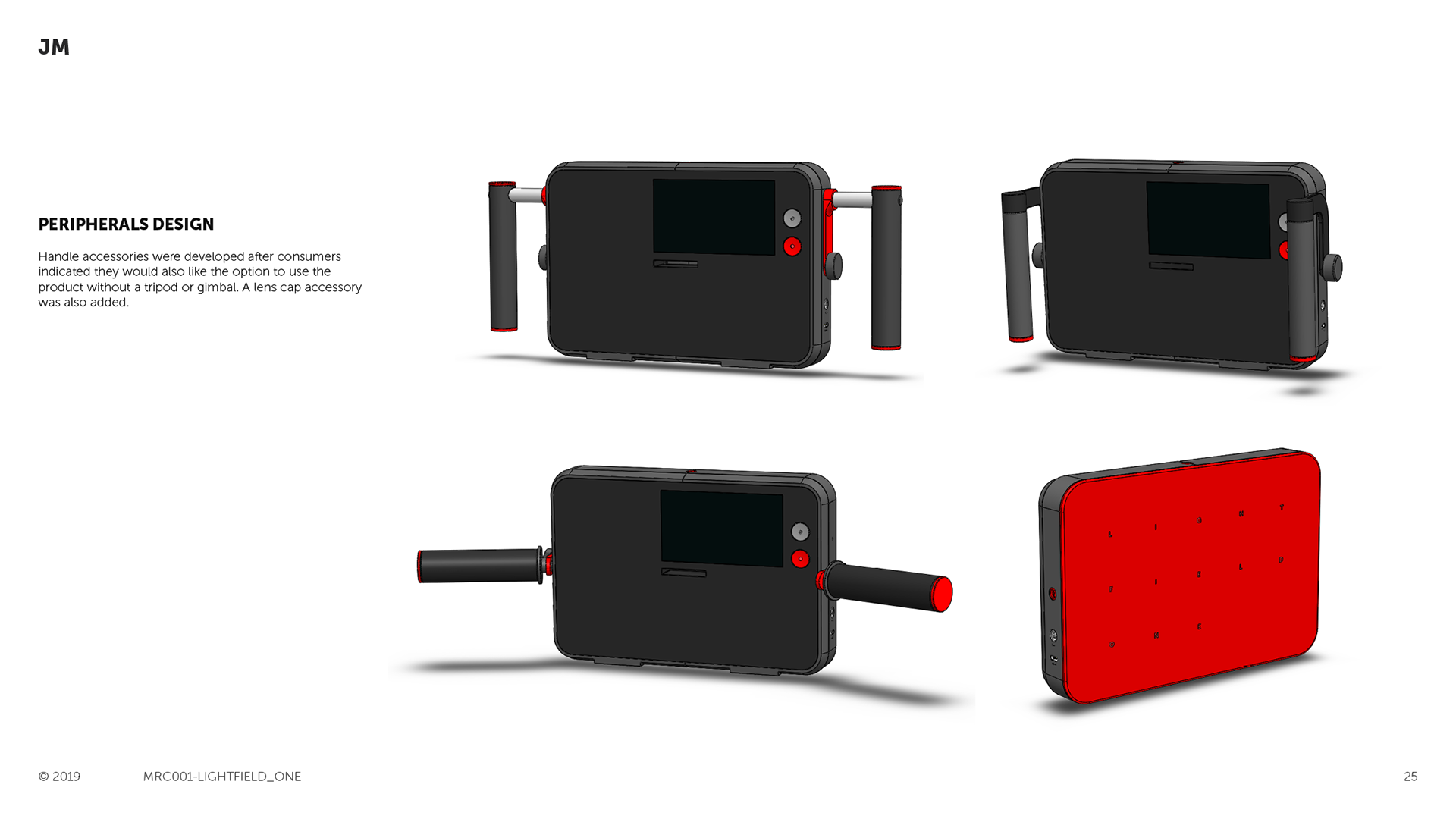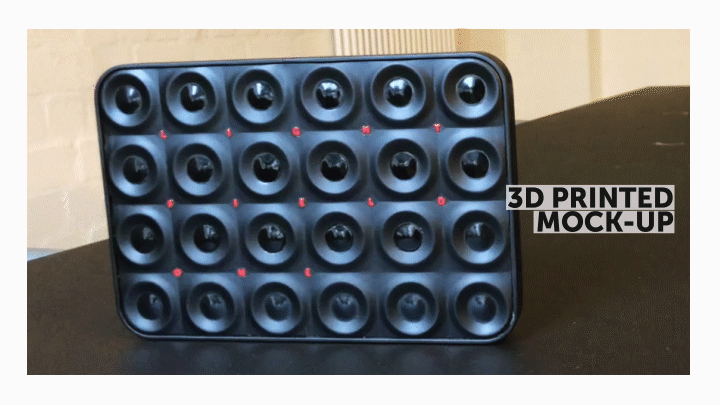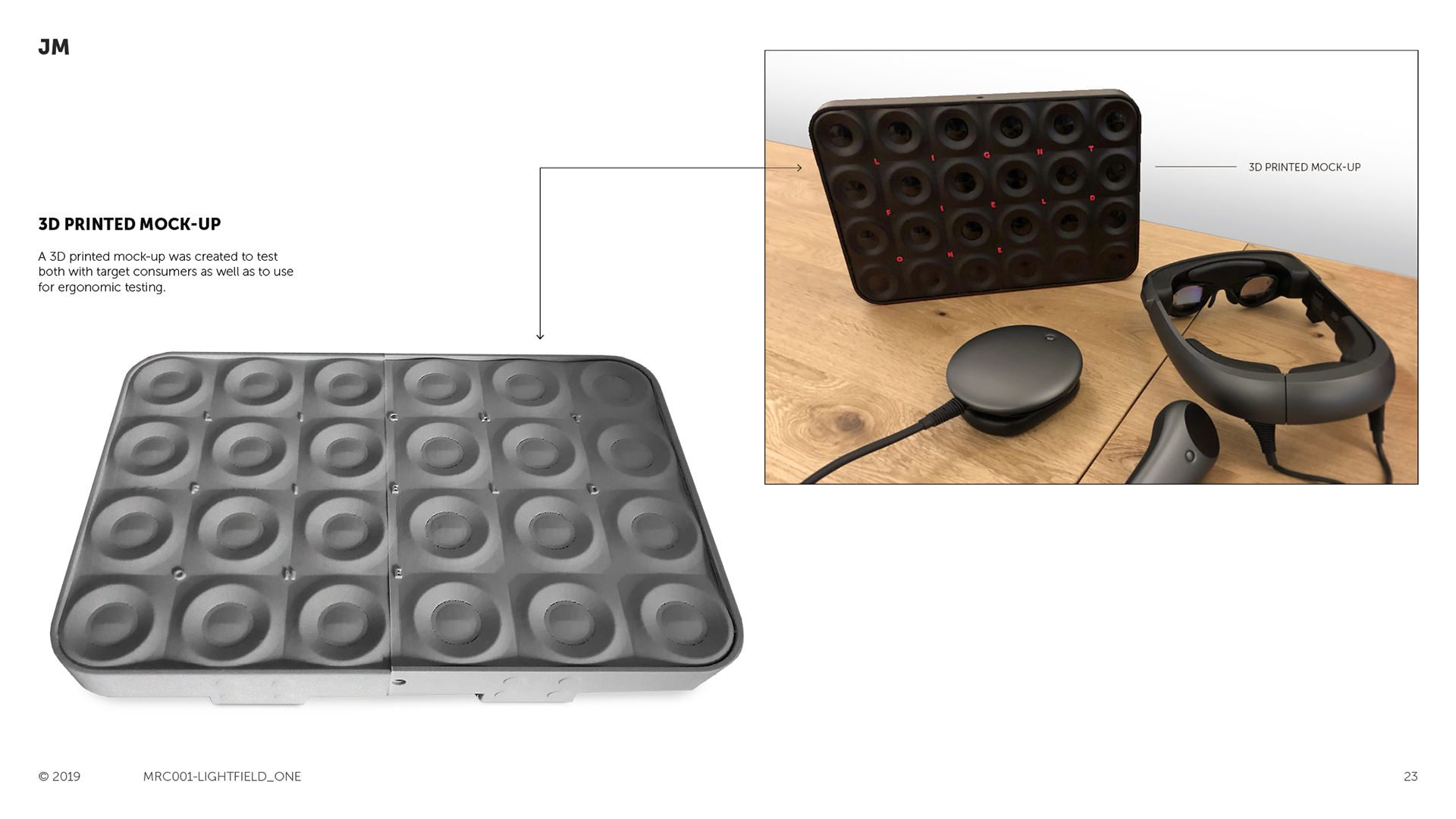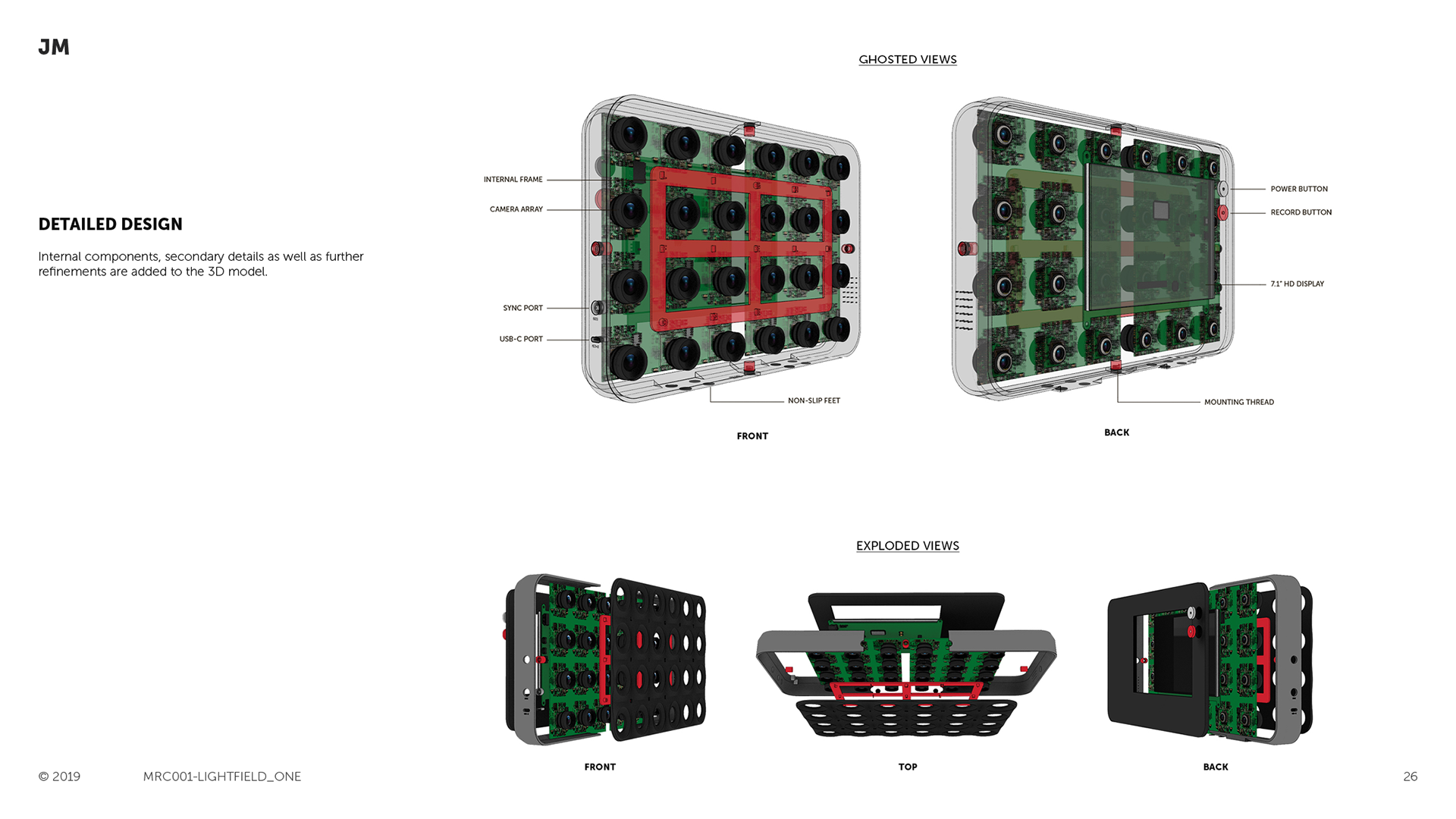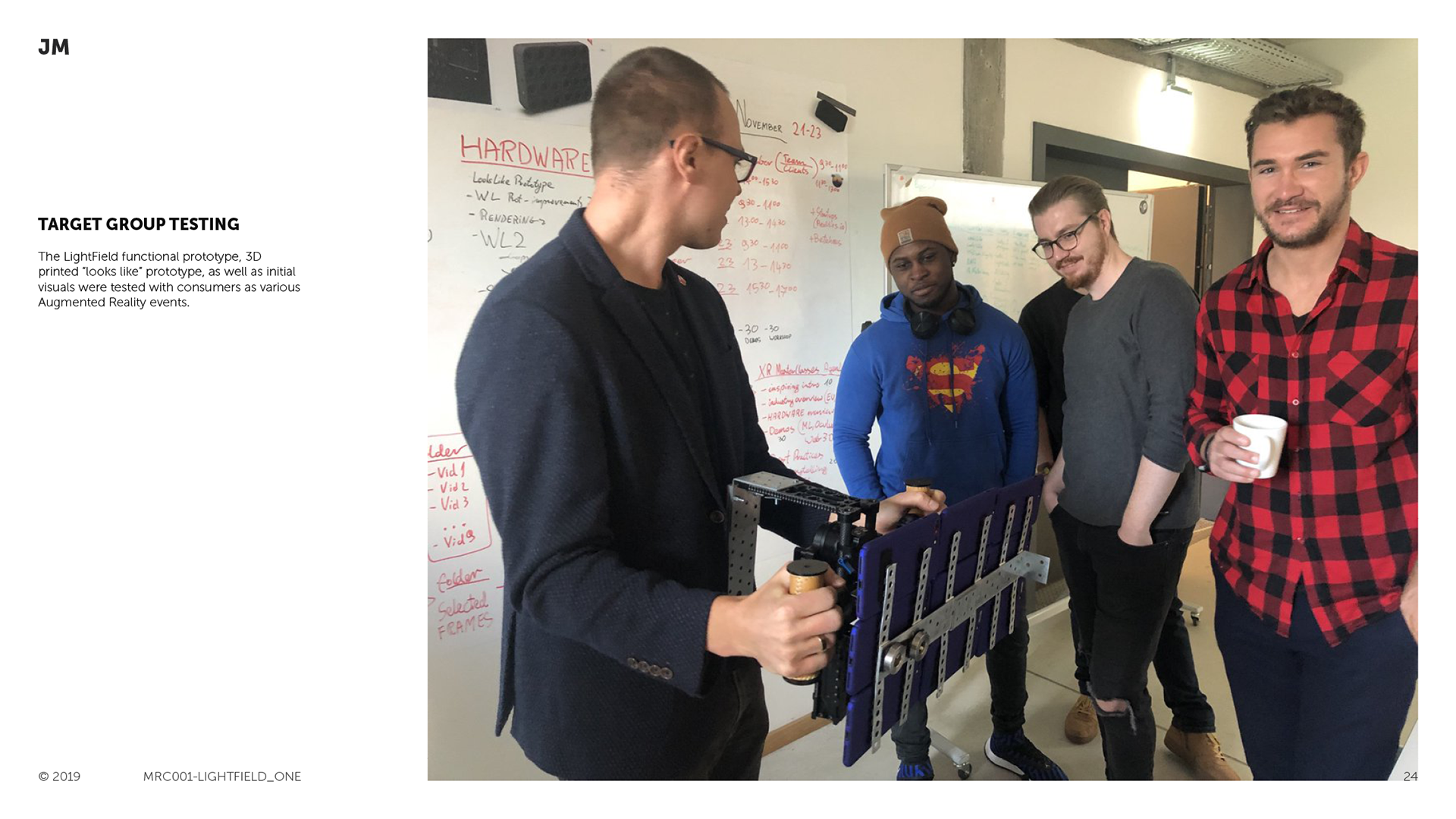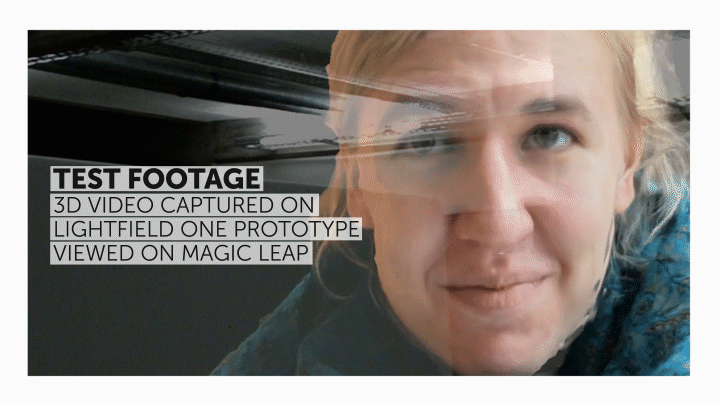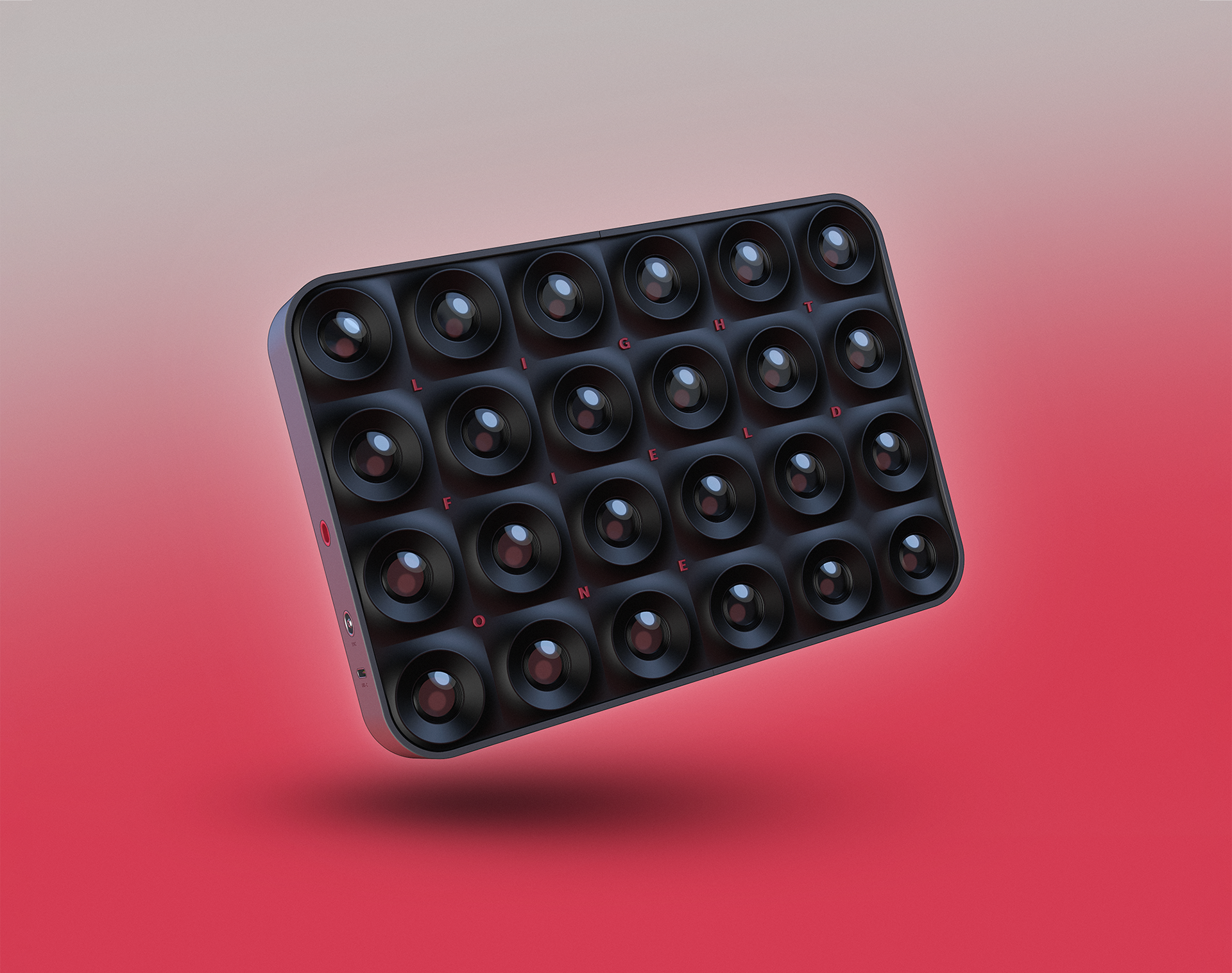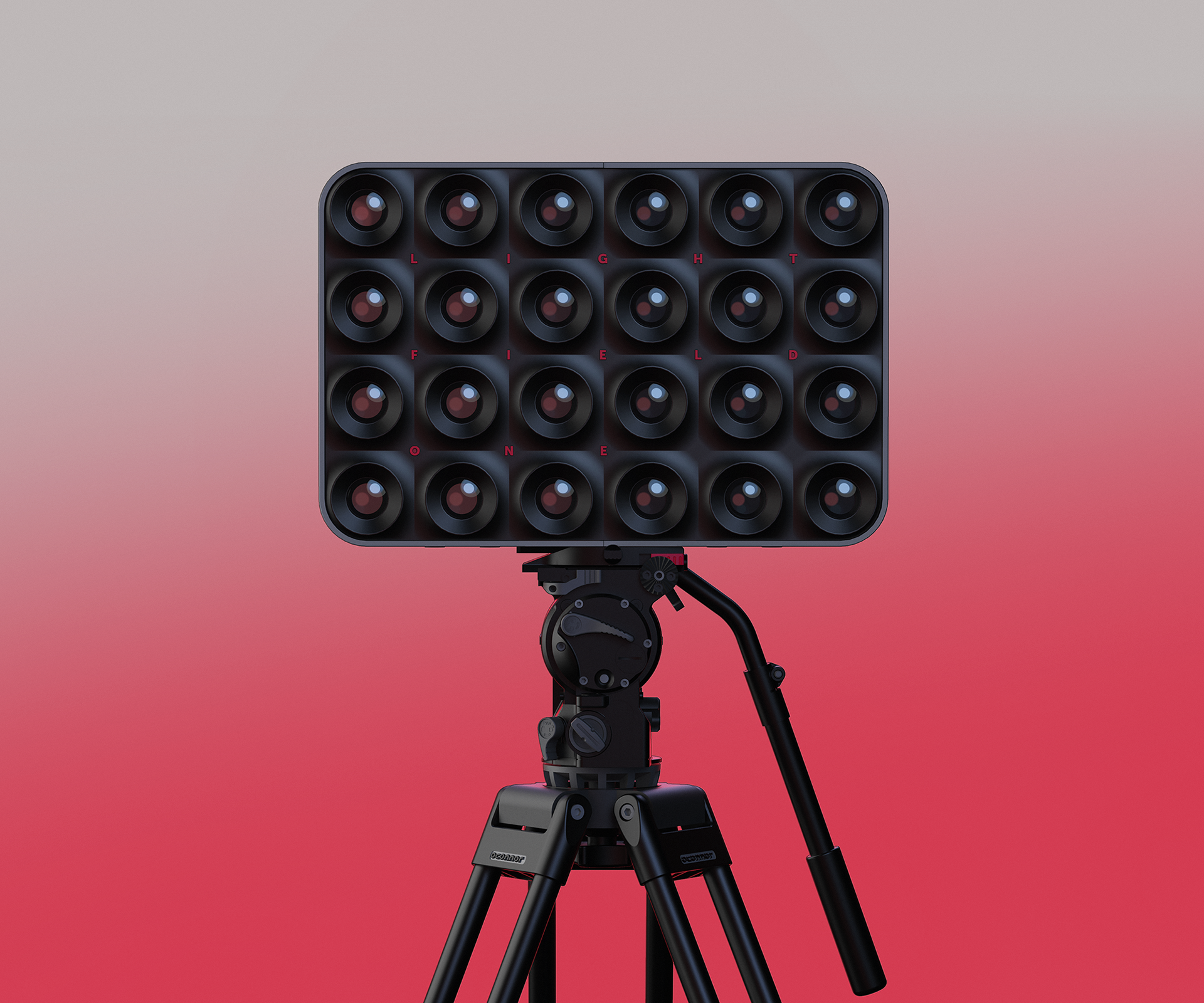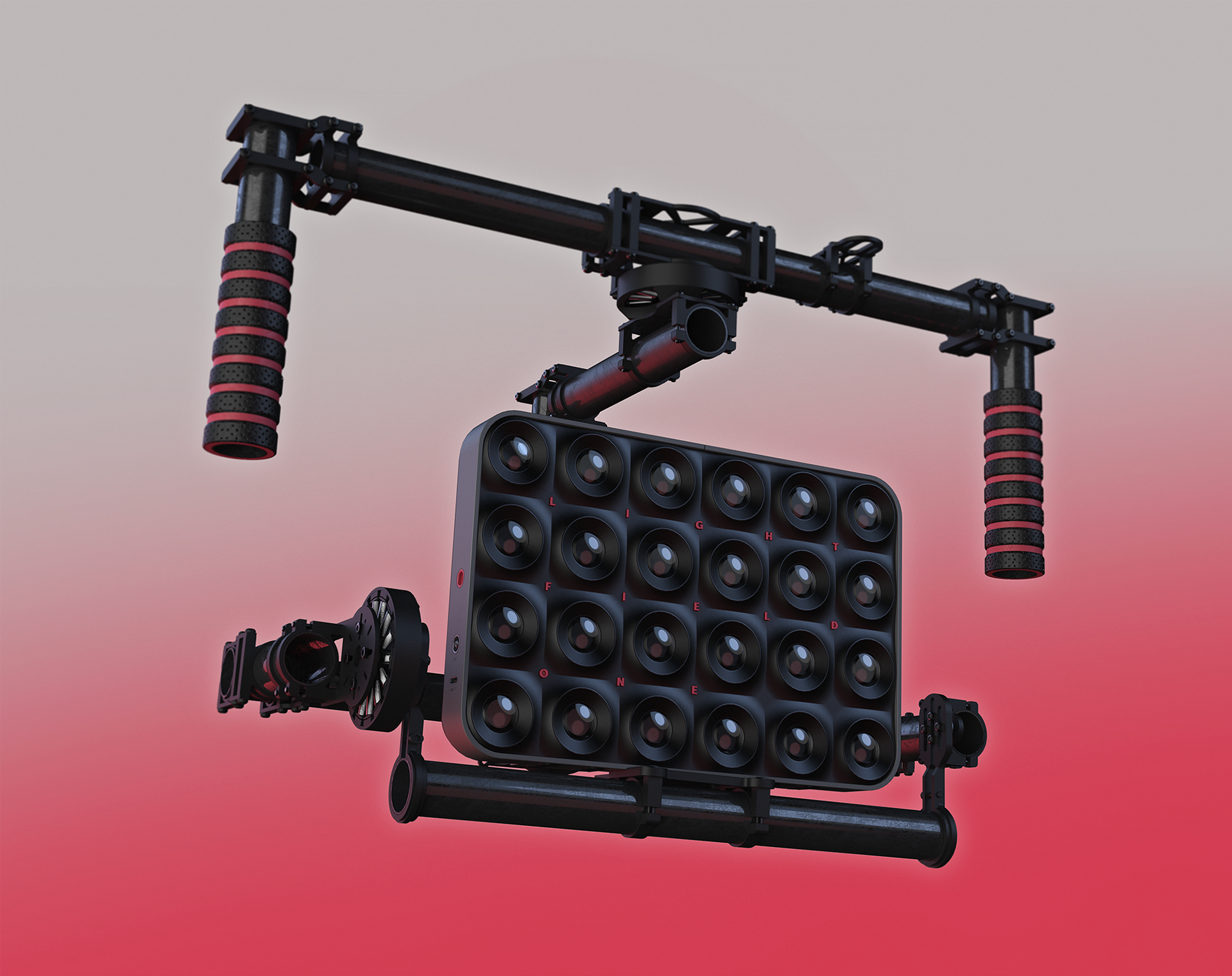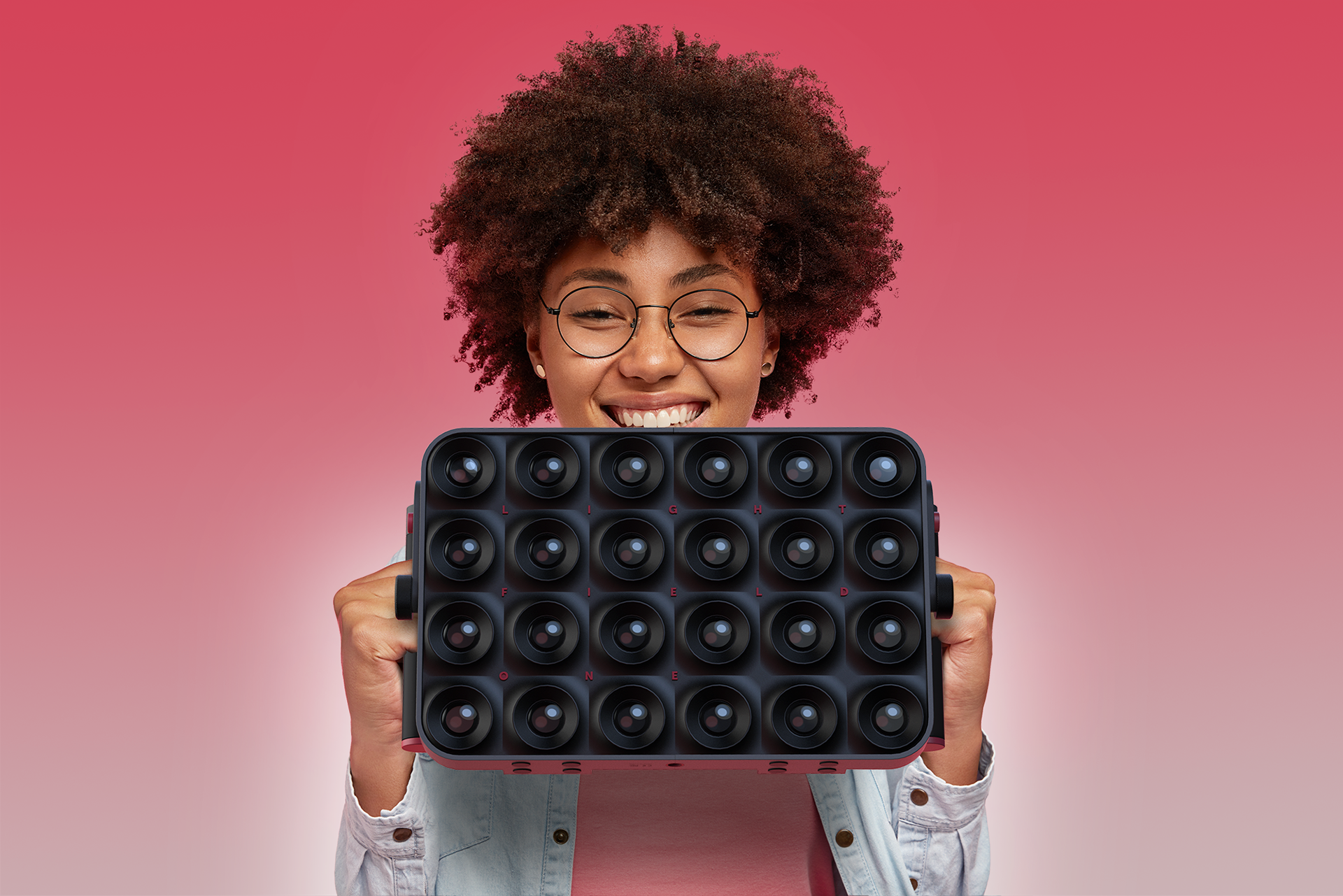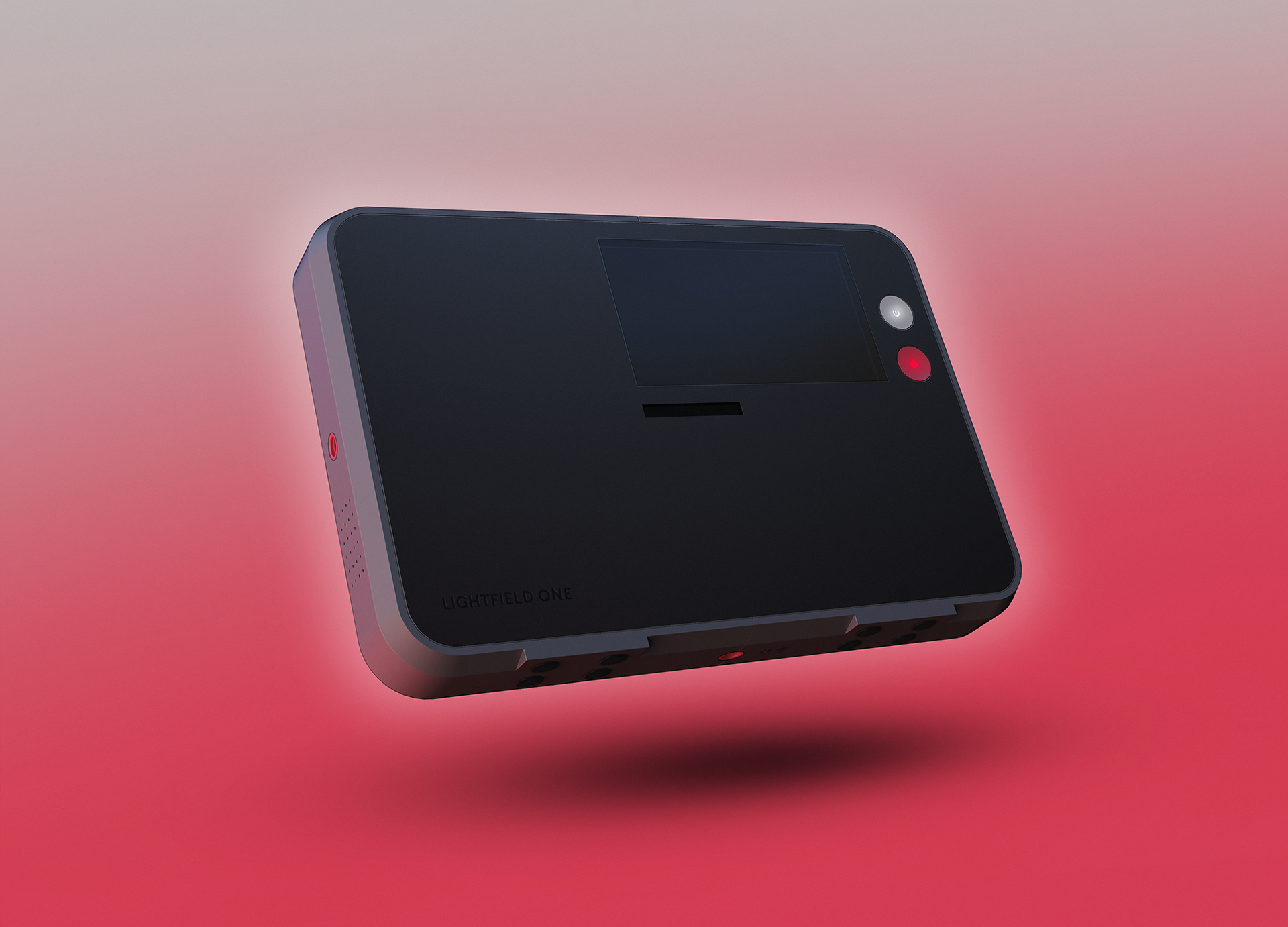 The Lightfield One was Soft-Launched via a Partnership Program on their website.